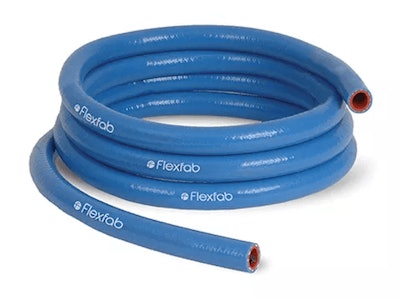 Flexfab LLC announced Wednesday it is joining the OptiCat network, releasing its all-makes product data into Product Information Exchange Standard (PIES) formatting so customers in the heavy-duty aftermarket and industrial distribution market can display Flexfab's full product information on their website.
Flexfab says it made the decision after seeing a push from customers to strengthen their web presence.
"With the rise of online ordering and searching, we're excited to help our customers optimize their site to sell more Flexfab product. We know more searching is being done online due to market trends and the COVID-19 pandemic. We believe it will be a win-win for Flexfab and our customers," says Jim Pytlik, business unit director, Flexfab.
To support this initiative, Flexfab has used the industry standard PIES data standards to format its data set. Flexfab now offers customers access to: product SKU list, product images, technical product data, product marketing benefits, PDF marketing collateral and product educational videos,
Flexfab adds customers also have the following option to make use of the information.
OptiCat says its network provides a cloud-based secure supplier controlled distribution mechanism that includes data validation and secure distribution of proprietary data to specifically chosen channel partners within the supply chain. This capability and others provided by the OptiCat Network is focused on helping all heavy-duty suppliers and their channel partners be more efficient and successful in selling more parts.