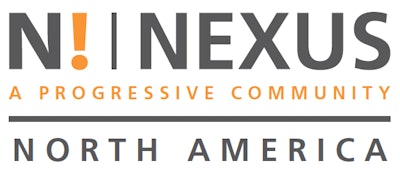 NEXUS North America was named NEXUS Member of the Year 2020 at the second 'N! Virtual Days' held online April 7-8, 2021. The two-day digital summit brought together distributor and manufacturer members of NEXUS Automotive International (N!), a leading global aftermarket trade group.
NEXUS North America was recognized for its outstanding contributions to the N! Community and strong performance over the past year. NEXUS North America is represented by some of the strongest brands in the automotive and heavy-duty truck sectors: Automotive Distribution Network, Automotive Parts Associates, VIPAR Heavy Duty, Advance Auto Parts and Centro de Distribución Oriente.
VIPAR Heavy Duty's Larry Griffin, vice president of program management, represented NEXUS North America during the online award ceremony held during the event attended by more than 1,500 global aftermarket professionals.
 "NEXUS North America is very proud to accept this global award," says Griffin. "Our involvement with NEXUS and events like N! Virtual Days continue to reinforce that the future is bright with tremendous collaborative opportunities."
"The NEXUS North America group deserves the highest congratulations for their outstanding performance," adds Gael Escribe, CEO, NEXUS Automotive International. "Their achievements are inspiring. Their drive, commitment and initiative they showed is a great example of the entrepreneurial spirit that exists within the whole NEXUS Community."