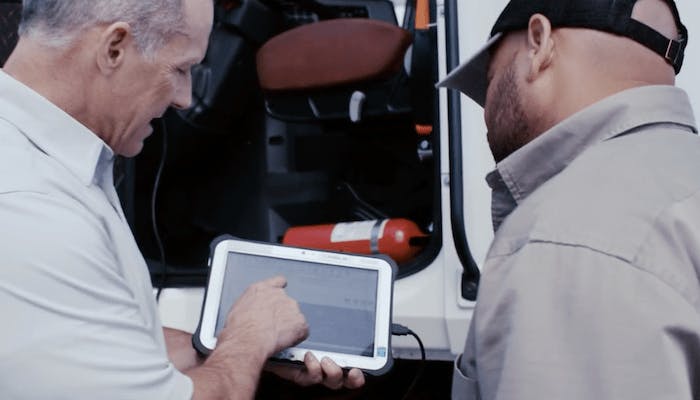 Decisiv announced this week that TruVideo inspection videos are being incorporated in its SRM Case application to enhance communication and collaboration during service events.
"With TruVideo, users of the Decisiv SRM platform can incorporate inspection videos directly into the repair process," says Mike Gibson, vice president, Strategic Partners, Decisiv. "This integration augments inspections and check-in by providing a more detailed view of repair needs. It enables service facilities to provide greater support for estimating parts and labor accurately and quickly, speeding the ability to review and approve estimates, which contributes directly to a reduction in downtime. We are pleased to welcome TruVideo as a partner in the rapidly expanding Decisiv SRM Ecosystem."
Access to videos using TruVideo technology is provided by attaching a link in the SRM Case application. Decisiv says SRM Case delivers collaboration and communication for progress updates and estimates and approvals across the entire service or repair event. It gives asset owners and service providers greater visibility to proactively determine maintenance requirements and schedules, as well as access to complete service histories, build and warranty specs, and real-time information on recalls, the company adds.
"Allowing service departments to greatly improve communication with customers helps build trust during the repair process," says Douglas Chrystall, co-founder and CTO, TruVideo. "By joining the Decisiv SRM Ecosystem we can help service providers build confidence that elevates them into trusted and preferred suppliers. TruVideo is proud to be able to support the highly effective collaboration between service providers and fleets that is a foundation of the Decisiv SRM platform."