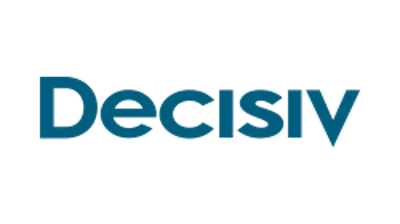 Decisiv announced this week during ATA's Technology & Maintenance Council (TMC) Annual Meeting and Expo in Orlando new partnerships with Cummins-Meritor and Phillips Industries to deliver intelligent digital inspections.
The Cummins-Meritor and Phillips digital inspections will be made available to the more than 5,000 service provider locations, and fleets that use the Decisiv SRM platform, as well as across their own service networks.
"With these new integrated digital inspections, we are collaborating with Cummins-Meritor and Phillips to deliver a higher level of intelligent service management that fosters improvements in the safety, compliance, performance and uptime of every asset," says Mike Gibson, vice president and general manager of Business Development at Decisiv. "As part of the growing Decisiv SRM Ecosystem, Cummins-Meritor and Phillips are working with us to provide fleets and service providers with an enhanced capability to identify and remediate potential maintenance and repair items, keeping trucks and trailers on the road."
The value of integrated digital inspections with Decisiv SRM is far reaching, according to the companies. Inspections are available on any connected device and include:
Delivering step-by-step inspection tasks, recommended repairs and links to instructions that enable a more thorough and accurate analysis and maintenance recommendation, regardless of technician experience
Allowing service providers to more precisely inform fleets of critical repair requirements and provide more accurate estimates of repair costs and time
Improving compliance with DOT inspection requirements
"Our digital inspection integration with Decisiv will enable every service provider to more effectively and accurately perform brake inspections," says Cummins-Meritor's Terry Livingston, Sr. Director of National Accounts. "This capability helps us focus on ensuring peak brake system performance, and that in turn ensures a higher level of safety on our highways."
"Better guidance in the inspection process that we can provide through Decisiv results in more accurate analyses of cable system integrity," adds Mark Steinel, director, OES Truck and Trailer at Phillips. "For our customers, that leads directly to better compliance, reduced fines and less downtime."
The newly integrated digital inspections enable technicians to quickly and accurately validate the proper and safe operation of Cummins-Meritor and Phillips components. The integration enabled by Decisiv enables the manufacturers to provide standard repair operations and change or supplement inspection procedures immediately and as needed. The solution identifies component issues based on inspection information entered by technicians and automatically creates a service event case in the Decisiv SRM platform, the company says.
Decisiv has now surpassed 26 million service events managed on its SRM platform, with nearly 4 million service events in 2022 representing over $4 billion in parts and service transactions. The Decisiv SRM platform is used by the industry's leading truck OEMs and component suppliers, dealer networks and fleets, including Volvo, Mack, Paccar, DTNA, Isuzu, Hino, Michelin, and Cummins.