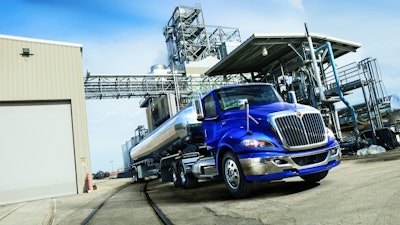 Navistar has agreed to pay a $52 million civil fine and to mitigate at least 10,000 tons of oxides of nitrogen (NOx) emissions to resolve violations of the Clean Air Act.
The Environmental Protection Agency (EPA) filed the lawsuit Navistar in 2015, alleging that the manufacturer illegally installed 7,749 engines that were not covered by EPA-issued certificates of conformity, violating EPA emissions standards. Navistar issued the following statement about the resolution of the case:
"In July 2015, the U.S. Environmental Protection Agency (EPA) filed a complaint against Navistar, Inc. alleging that the company failed to obtain Clean Air Act certificates of conformity from the agency because some of its model year 2009 compliant engines completed assembly in 2010 and should have been subject to 2010 applicable emissions standards. In 2017, the EPA was granted partial judgement when the court ruled that diesel engines Navistar, Inc. sold in 2010 were not covered by its 2009 certificate of conformity for 7,749 heavy-duty diesel engines it manufactured and sold.

On Oct. 22, 2021, Navistar, the Department of Justice and the U.S. EPA signed a definitive settlement agreement regarding the case.  The settlement requires a penalty payment of $52M and a mitigation project in which Navistar will purchase and destroy older diesel engines over a four-year period to prevent 10,000 tons of NOx emissions.  Navistar is pleased to put this legacy issue behind us and eager to focus on transportation solutions for the future."
EPA alleged that Navistar marketed the engines in International trucks as being EPA-compliant 2009 model-year engines, even though the engines were built in 2010. The court held that the engines were in fact 2010-model engines and required to be covered by a 2010 certificate of conformity demonstrating compliance with the 2010 regulations.
[RELATED: Navistar dealer network shakeup creates new dealer entity in Oklahoma]
Under the terms of the settlement, Navistar will pay a civil penalty of $52 million, forfeit its current account of NOx credits, and purchase and destroy enough older diesel engines to prevent 10,000 tons of future NOx emissions.
The settlement also requires Navistar to structure its mitigation of NOx emissions through one or more programs approved by EPA that will take into consideration geographic diversity and benefits to communities that are overburdened by air pollution.
Navistar will report back to the EPA on its implementation of the program to ensure compliance with the environmental justice and geographic distribution requirements in the consent decree.