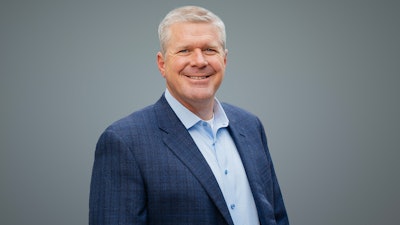 Bill Crown, Great Dane's CEO, will step aside as of Jan. 1. Dean Engelage, the company's president, will succeed him.
"It has been a privilege to serve Great Dane as CEO over the past 25 years, where both our internal team and our customers feel like family," Crown says. "Dean and I have worked closely together, and Dean has been a terrific leader and president for Great Dane."
As part of the transition, Rick Mullininx will succeed Engelage as president and COO. He has been with Great Dane for 40 years and has served in various engineering and manufacturing roles, including executive vice president of engineering.
"Great Dane is an exceptional company and I take on this new position with excitement and humility," Mullininx says. "Great Dane's legacy is a customer-focused approach during every interaction and at every stage of production, providing exceptional equipment that performs well under the most challenging conditions. I'm honored to be part of a legacy that is family oriented, yet future-focused."
Engelage joined Great Dane in 2011 as executive vice president of sales and strategic planning. He was appointed president in 2013. Prior to Great Dane, he worked for American Airlines and General Dynamics, as well as spending 16 years with CC Industries, which manages the Crown family's portfolio of operating companies.
"I step aside with confidence that Great Dane is in good and capable hands," Crown says. "I think it is important to highlight that, among Dean and his team's many accomplishments, they have led Great Dane to become the safest company in the trailer industry for our associates and they have elevated quality to the highest levels in our company's history."