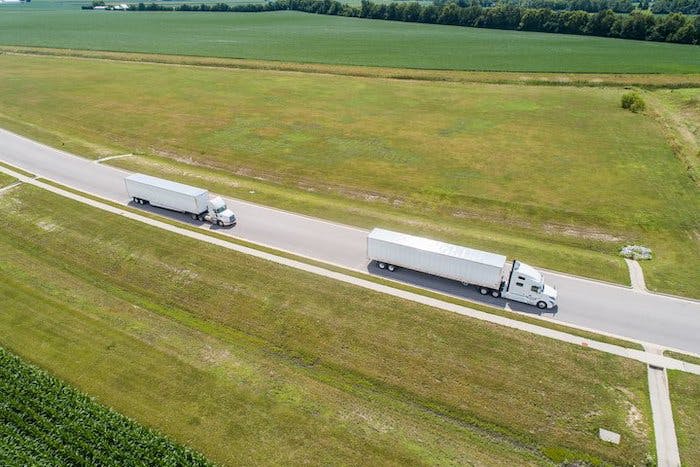 For any sales pitch, it's best to be informed. That's especially true when selling composite trailers. There's a lot to know.
Composite materials were first introduced in dry van trailer production more than two decades ago and over time have become one of the most validated advanced technologies in the trailer market.
As the technology's adoption curve extends to straight trucks, reefers and other trailer configurations, never has it been more important for trailer sales associates to be knowledgeable and capably trained on how to convey the advantages of composite trailers products.
Understanding their advantages
A sales pitch for a composite trailer should include both the performance and financial advantages the equipment can provide. Though the material compounds and development methods each trailer OEM uses to build their composite trailers are unique, their performance benefits are not. When compared to conventionally built dry vans assembled with reinforced plywood and metal, composite trailers offer across-the-board benefits in structural integrity and load management, are less susceptible to puncture or degradation and are almost universally lighter in weight.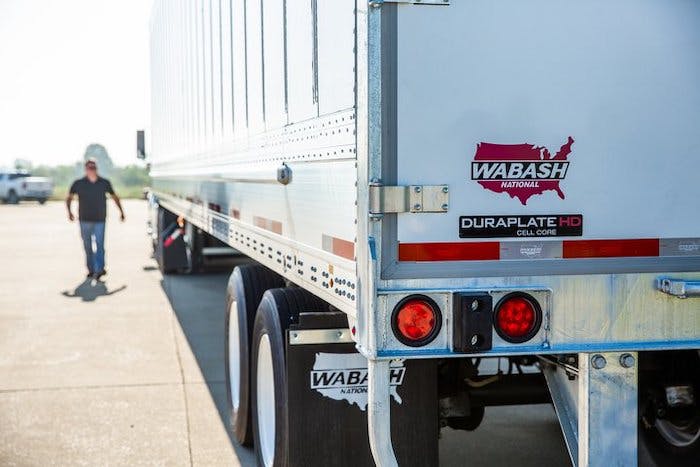 Wabash National's DuraPlate dry van — the first composite trailer to hit the market in 1996 — is currently marketed to not only offer "extreme durability and damage resistance with minimal weight," but to also be resistant to moisture, including dimpling, pitting or wrinkling in severe weather conditions and does not rip, tear or splinter like plywood or other panel materials, says Ian Fox, product manager for the company's Dry Van and Refrigerated Van segments.
Other trailers, such as Strick's fiberglass-reinforced composite (FRC) product also touts major durability advantages, such as a "hydrophobic core that ensures zero moisture weight gain or unwanted panel expansion," says Susan Marvel, vice president, sales and marketing.
And the performance gains netted by composite materials aren't just limited to dry vans. Fox says Wabash National also uses its DuraPlate composite for its dry truck bodies and has had a molded structural composite (MSC) refrigerated van trailer and truck body on the market since 2017.
Wondering who is going to win our Successful Dealer Award?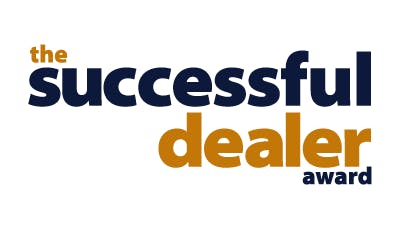 You are in luck. This year's award presentation will be held Nov. 19, and presented live through our website. Sign up now to have access to the event, and learn more about how to better serve your customers from our keynote speaker Al Barner of Fleet Advantage. Sponsored by Interstate Billing, National Truck Protection, Premium 2000 and TopMark Funding.
Similar to DuraPlate, Fox says MSC is a substantially more advanced product than conventional reefers. Made with high-efficiency foam core, encapsulated in a polymer fiber-reinforced shell and protective gel coat, Fox says MSC boosts thermal performance by 28 percent, reduces equipment weight by 20 percent, increases protection against water damage and is twice as resistant to punctures over traditional options.
These performance benefits also offer downstream financial benefits.
Fox says many Wabash National customers have shared equipment performance data with the OEM that indicates Wabash's more robust composite trailers have helped the fleets not only extend the lives of their trailers, but also reduce fuel consumption and increase return on investment and residual value. And since it is now the company's base material for conventional and heavy-duty dry vans, Fox says its DuraPlate composite materials means "Wabash and its customers are able to enjoy a longer, useful life of their trailers, which extends replacement cycles."
Conveying benefits to customers
Despite widespread evidence of their superiority, some customers in the new and used trailer market remain skeptical or uninterested in trailers built using composite materials. Trailer OEMs say turning those customers from doubters into believers can be done with clear marketing and sales messaging that directly challenges and refutes their concerns or educates them on the how the advantages of composite materials far outweigh any drawbacks.
Fox uses trailer repair as a prime example. He says when Wabash introduced its MSC reefer product in 2017 the company was flooded with questions about "how do we repair it?" if it happened to be damaged. He says customers accepted the product's durability and performance benefits upfront, but due to a higher acquisition cost, wanted to ensure that if somehow the equipment was to be damaged that it wouldn't result in a total loss. Fox says Wabash quickly developed how-to maintenance videos to demonstrate repairability and ensure dealers and customers that, when necessary, service was possible.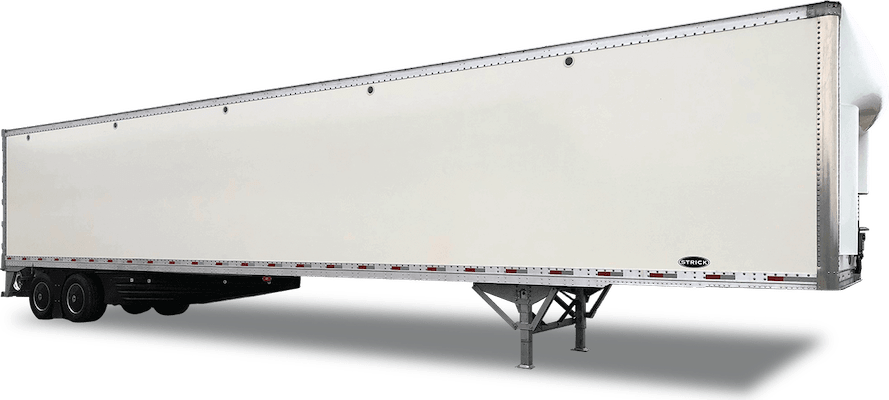 Strick Trailers has had similar success using video to market its composite trailer line. Marvel says the company created a 10-minte trailer walkaround video that highlights the distinctive standard features of its FRC trailer to distinguish it from competitors in the marketplace. Marketing Strategist Leslie Adair says Strick also works with its dealer network to help develop shorter, simpler videos that convey important messaging and features of the equipment.
"The power of video in marketing is indisputable," Adair says. "Most of our dealers recognize the buyer wants to research the product and discuss it with others prior to buying, so we began moving toward more video usage in terms of virtual tours to educate prospective buyers using our website for research."
Trailer OEMs haven't forgotten conventional marketing either. Fox says Wabash National has created an advanced product literature library for its composite trailer line and also leverages its own corporate fleet to "prototype and promote success from real-life applications."
The more fleets learn about composite materials, the more likely they are to accept them, OEMs say.
"Composite trailers are the future for carriers," Fox says. "The adoption curve is more aggressive for dry vans as a result of Wabash being the innovative leader in the industry. [But] in the cold chain we see the use of composites expanding in the entire cold chain area from first to final mile."