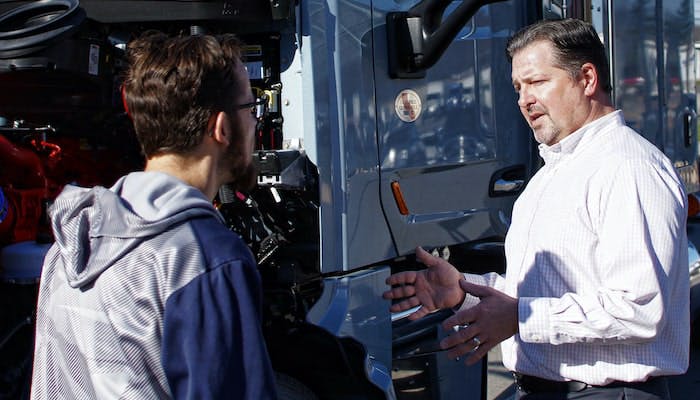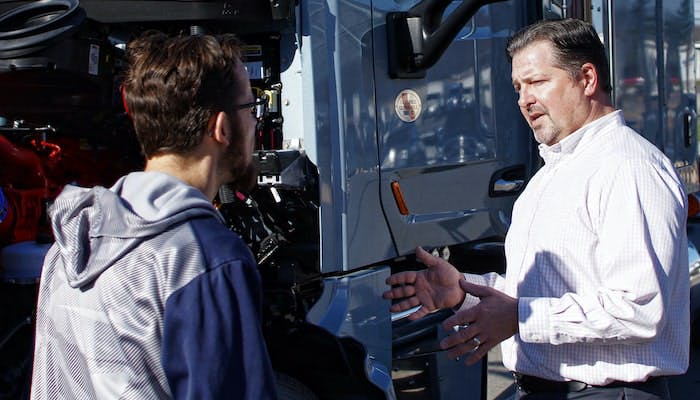 Equipment inquiries on used trucks and trailers, be it in person, by phone or email, are always good news for dealers. That said, being able to determine which potential customers are ready to buy now versus those just "kicking the tires" enables sales reps to handle the interactions in different ways.
While serious buyers should always be prioritized, dealers must be careful to not overlook new prospects, so as to remain potential partners when those customers are ready to buy.
And used trucks and trailers are in demand following the nosedive equipment markets faced earlier this year because of the COVID-19 pandemic. The used market's recovery was almost immediate following the dramatic drop this spring, said ACT Research Vice president Steve Tam, during the 2020 Used Truck Association virtual convention last month.
What's more, used Class 8 same dealer sales volumes have risen 20 percent this year through October compared with last year, ACT reported in late-November.
How serious is the potential buyer?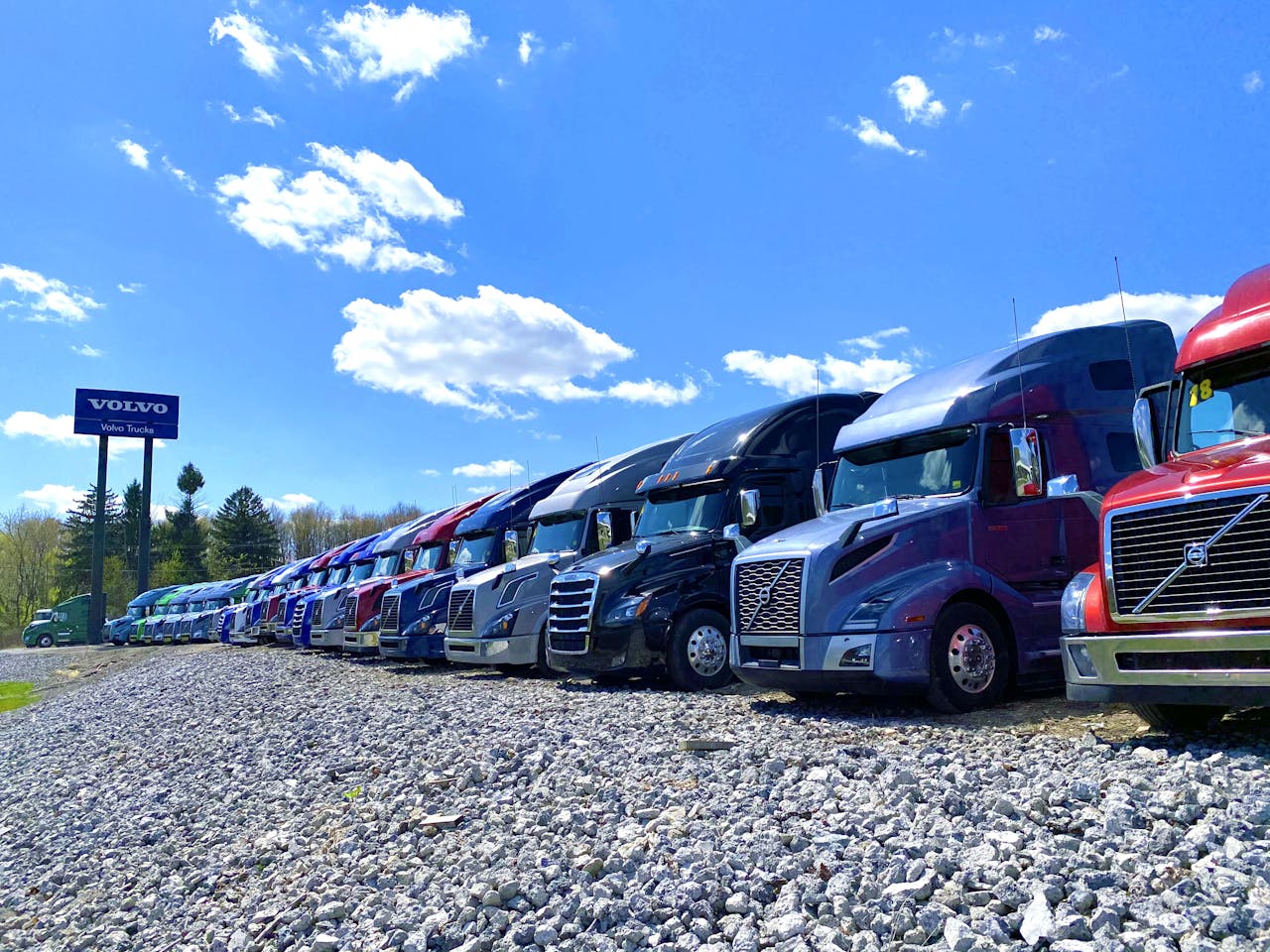 To determine the seriousness of a potential buyer, sales reps at Young Truck Sales start out by asking some qualifying questions, such as whether they're a first-time buyer, what's their driving experience, do they have comparable credit and how much of a down payment do they plan on putting down.
"Those questions are closely related to a credit app. If we can get a good basis for how they answer those questions, we can see the direction we need to go and what truck price point they're going to be able to [afford]," says Justin Candea, sales director, Young Truck Sales.
Hunter Truck salespeople are trained to take every inquiry seriously, whether it's in person, via email or phone, and the dealer hired an outside service to record some of the phone calls to ensure sales reps go through several qualifying questions with the prospective buyer. The questions, which help gauge the sense of urgency, include: Are you a first- or second-time buyer? Is this purchase an additional unit add-on or are you upgrading or replacing a unit? Is the purchase for tax reasons?
"We all use the term 'tire kickers' loosely but we train you can't judge a book by the cover. Take everybody seriously because they're taking the time out to call you," says Jeff Hunter, president and CEO, Hunter Truck. "Someone might tell you they're in no hurry, but sometimes they really are and you have to strike the iron while it's hot."
Bill Zeamer, vice president, sales, Utility/Keystone Trailer Sales, says despite the ongoing pandemic, the dealer continues to get prospective customers on the lot to look at the equipment.
On every used trailer is the stock number, a brief description and a list of approximately 15 features. After reviewing the information on the trailer, they will be contacted by a sales rep on site.
"We ask the customer if you're interested in the trailer, we need to secure it because there are eight other sales reps and there are [several] customers who could possibly want this trailer in the next week. We create the urgency. We get them to make a decision. If you're looking, that's great. Take your time. If you're serious, then here's what's going to happen next and we explain [the process]," says Zeamer, adding the dealer prefers a direct approach with customers and their intentions.
Determining purchase potential
Once a customer is identified by a salesperson as seriously in the market for a used truck or trailer, one of the next steps is determining how much that person can afford. A series of questions can save a dealer and customer time if a customer has his eye on equipment that is out of his price range.
"The best way to start is to prequalify and do a needs analysis with the customer," Zeamer says. Utility/Keystone Trailer Sales will ask about customers' budget, the payment they'd like to stay within and how long they want to finance the equipment, "so we can narrow it down and find you the best trailer for your application," he says.
Young Truck Sales will run a credit application on the buyer and "we're open about it because that's their credit," says Candea. That essential information helps in the event customers are looking at equipment that is more than they can afford.
"We'll tell them if you want to get this $80,000 truck, but at this time you only qualify for about a $50,000 truck. The benefits of getting a $50,000 truck is you're going to be building credit while you're making those payments on that truck and in the future when you want to come back and get that $80,000 truck, getting approved for that is going to be a lot easier," Candea says.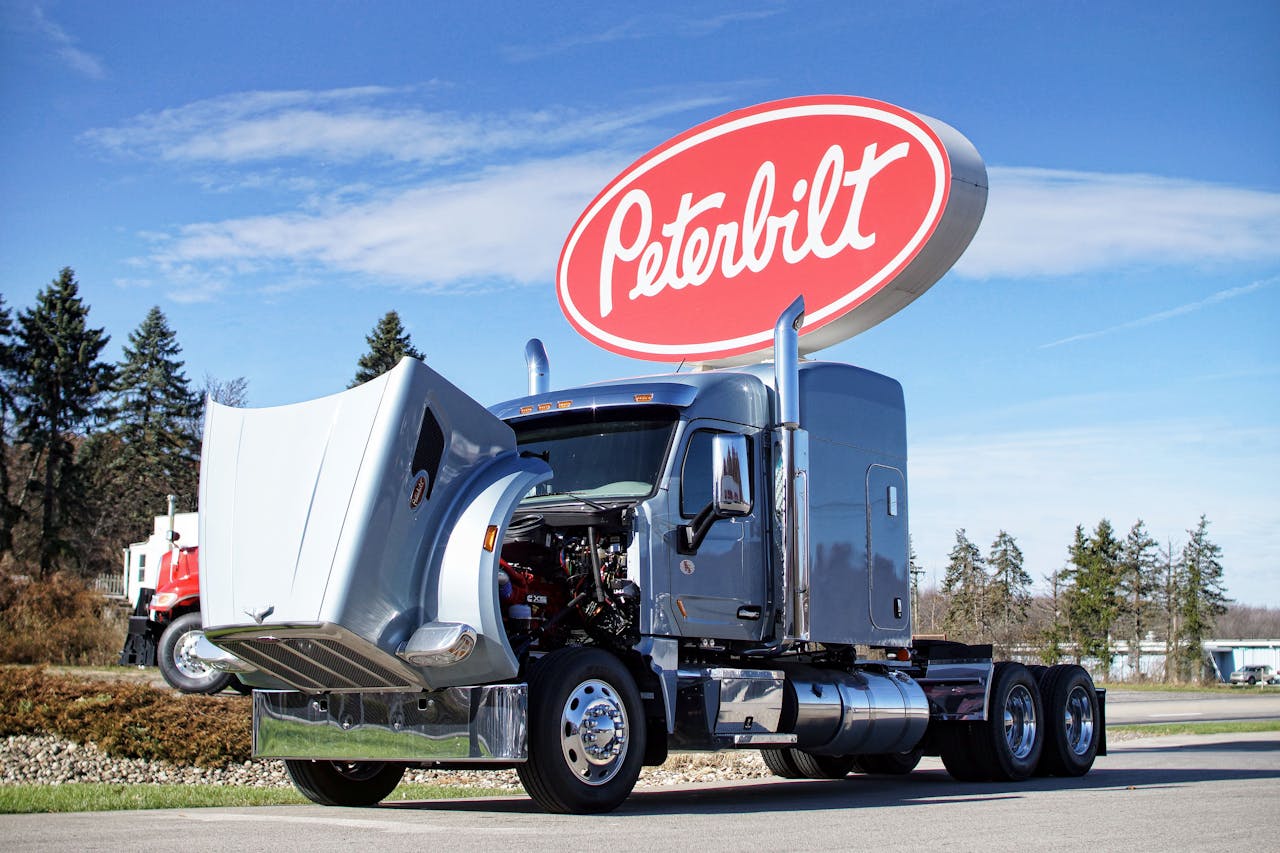 If a customer wants to buy a truck that costs, for example, $80,000, Hunter Truck also will provide options to the customer. Hunter says the dealer will explain if the customer is a first-time buyer a down payment of 25 to 30 percent likely will be required. If the customer doesn't have $24,000 to put down, but only $10,000 to $15,000, Hunter Truck suggests running a credit app to see what he can get approved for and then buyer and seller can go through the list of trucks meeting the buyer's budget.
"Money is cheap right now. There's tons of finance companies out there. We probably use eight to 10 finance sources," Hunter says.
If the customer wants the $80,000 truck, he might say he needs six months to get the down payment. In that instance, Hunter says, "Get contact information and keep [emailing] a few trucks that he was interested in because you want to be the first thought on his mind when he's ready to buy."
Utility/Keystone Trailer is up front to those customers who want to wait to buy and the dealer will explain how realistic it is that equipment will still be on the lot.
"Unless you want to pay for it in full, we can hold it but I would suggest once we get to your 90-day timeframe, we look at what's available at that time. The equipment right now is so in demand," Zeamer says.
Young Truck Sales has a similar response if a customer wants to wait.
"If it's used and they want to purchase in six months, it's one of those things where the [equipment] that's on the ground, with the activity levels we currently have, they're not going to be around for another six months," Candea says.
Be respectful with the "tire kickers"
Candea says there are times when people are on the lot just to look around at the equipment and have little, if any, intention of buying a used truck.
"Of course we're going to help them and answer questions. But at the same time we have other customers who are going to purchase that we need to take care of as well," Candea says. "We don't want to turn anybody away and just tell them to leave. We try to handle it as best as possible but it's a delicate conversation to have. Be extremely respectful."
If potential customers are at Hunter Truck to kick the tires, in person or through inquiries by email or phone, Hunter says his sales people still spend time with them because they're planting a seed for the future. If some customers quickly have shown little interest in buying a truck soon, the staff will invite them to look around and to let them know if they have any questions.
"There's not a lot of walk-in traffic today. Most of it is phone calls or email. We get a lot of email leads and you have to follow up on those quickly," says Hunter.
Zeamer says, "We ask them upfront, 'Are you just looking or are you seriously interested. Either is fine with us, just let us know and we can help you out. If you're here just to look, that's great, what would you like to see? If you're here to buy, let's pick out what you like and then we'll explain to you what happens next.'"