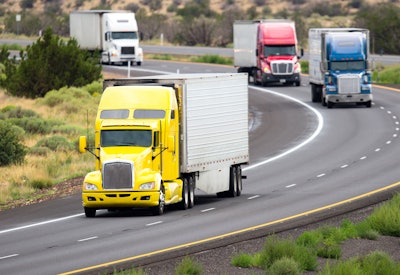 The Used Truck Association (UTA) will welcome Steve Tam with ACT Research to its new members committee monthly meeting Thursday. The meeting is scheduled for 4 p.m. ET, Thursday, June 15.
"We are thrilled to have Steve Tam from ACT Research as our guest speaker for our meeting! Steve will shed light on ACT's perspective of the 'Market Pulse' regarding current market trends," UTA states. "This is a fantastic opportunity to gain knowledge and understanding of our ever-changing market landscape. Whether you're a seasoned professional or just starting out, Steve's insight on recent trends is invaluable information."
The meeting also will enable attendees the opportunity to ask market questions to Tam, and will also feature important announcements from the UTA board or broader association level and discuss upcoming events, initiatives, or projects.
UTA members are encouraged to participate. UTA also has a market update webinar scheduled with J.D. Power next week.
"Let's come together to learn, network, and stay ahead of the market trends! We look forward to seeing you there," UTA states.