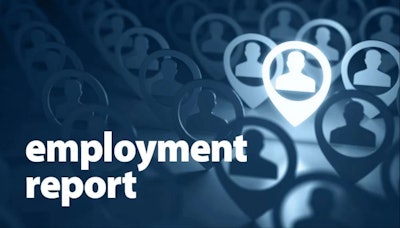 The following employment changes were announced to the trucking industry the week of Nov. 15, 2021.
ATRO Engineered Systems announced the hiring of Roger Comer as area sales manager. His territory will include Colorado, Montana, Utah and Wyoming.
Fullbay has named Patrick McKittrick as CEO. Prior CEO Jacob Findlay is transitioning to executive chairman position.
Lubrication Specialties Inc. announced the addition of James Palasota as the company's chief operating officer.
Marx Buscemi Eisbrenner Group (MBE Group) has hired Rachael Waynick as an account executive, Stephanie Weith as account manager, Amber Peltier as digital marketing coordinator and Elle Deneau as account coordinator.
Modine Manufacturing Company, a provider of thermal management technology and solutions, announced Katherine Harper will join the company's board of directors, effective Jan. 20, 2022.
North American Trailer Dealers Association (NATDA) has announced Andria Gibbon, CEM, has been promoted to executive director. NATDA also has promoted current Director of Marketing Corey Langley to director of operations, stepping into the vacated role after Gibbon was promoted to executive director.
Gary Mackey is retiring from his position as vice president, global sales and marketing, for Associated Equipment Corporation effective Dec. 31, 2021. Michael Schoenbeck also is the company's new national accounts sales manager for North America.