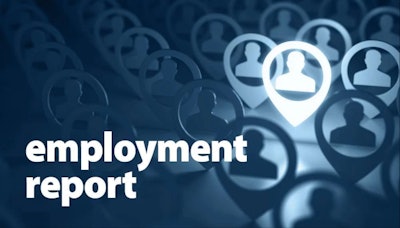 The following employment changes were announced to the trucking industry the week of Jan. 10, 2022.
American Trailer World (ATW) announced Susan O'Farrell has joined the company's board of directors. She will serve as an independent director as well as audit chair.
The Goodyear Tire & Rubber Company announced Christian Gadzinski has been named senior director of investor relations.
JohnDow Industries has promoted John "Jack" Blackburn Jr., to vice president of manufacturing and engineering; David Riggs to director, product and category management; and Pat McNulty to traffic manager.
The Lion Electric Company announced the hiring for two new positions. Richard Coulombe has been named senior vice president, strategic initiatives. Eric Pansegrau is joining the company as general manager – Joliet Plant.
Marathon Brake Systems has appointed Scott Simmonds president. He will be replacing Bob Hicks, who has served as Marathon's president for the last 12 years. Simmonds will be responsible for guiding all aspects of Marathon Brake Systems North American business.
Noregon announced Sandeep Kar, a commercial vehicle industry thought leader and corporate strategy executive, has joined the company as chief strategy officer.
High Bar Brands has hired Scott Weese as Canadian regional manager.
Cummins has named Bonnie Fetch vice president, global supply chain and manufacturing, effective Feb. 1.
Barry Kroeplin has joined Rush Truck Centers of Canada as regional vice president of sales for the greater Toronto area.
Jim Reed has joined the Association for Commercial Equipment Solutions (ACES) as director of business development and chairman of its newly formed Advisory Council.
Lightning eMotors has promoted Brian Barron to chief manufacturing officer.