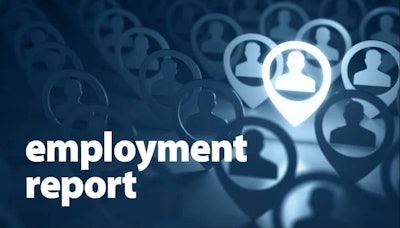 The following employment changes were announced to the trucking industry the week of Feb. 21, 2022:
Great Dane has welcomed Anthony Burkes as vice president of corporate sales and Bill Healy and vice president of aftermarket services.
Nikola Corporation announced Michael Lohscheller has been named president of Nikola Motor. He will be responsible for scaling Nikola's global truck business.
Peterson Manufacturing has named Jay Davenport as director, OEM Sales; and Jody Schara as manager, Fleet Sales.
Kenworth Truck Company has named its 2022 Kenworth Service Council. Members include: Chairman – Jeff Minter, CSM Companies (Windsor, Wis.); Matt Allen, Inland Kenworth (Fontana, Calif.); Ryan Dicken, GreatWest Kenworth (Calgary, Alberta); J. Ellis, Kenworth Northeast Group - Boston (Brockton, Mass.); Jim Garner, CIT Trucks (Normal, Ill.); Wes Gellhaus, MHC Kenworth (Leawood, Kan.); Josh Hayes, NorCal Kenworth (Sacramento, Calif.); Nicolas Letendre, Kenworth Maska (Sherbrooke, Quebec); Dan Mills, Sioux Falls Kenworth (Sioux Falls, S.D.); Richard Williamson, Truckworx Kenworth (Birmingham, Ala.); and Kenworth Dealer Council representative Bill Kozek, CSM Companies (Windsor, Wis.).
Donaldson has named Bart Driesen as vice president, global OEM sales.
Scott Zeppenfeldt has been named chief operating officer at Velocity Truck Centers.