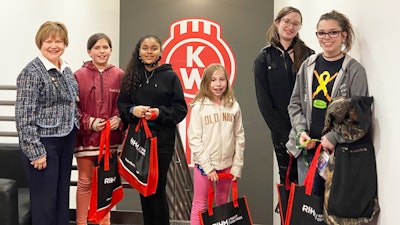 Rihm Family Companies recently hosted a group of Girl Scouts for an educational event called "Trucks Are for Girls" at its headquarters in South St. Paul, Minn.
A small group of local Girl Scouts participated in the event, which the company was designed to help educate young girls on the transportation and supply chain industry.
Rihm President and CEO Kari Rihm kicked off the girls' visit by telling her story as a woman-owned truck dealer and told the girls to "dream big" and not let anyone tell them they cannot do something if they have the determination to do it.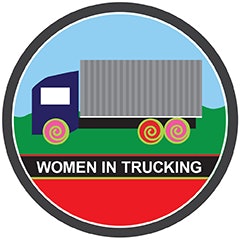 "Be brave, be ready, and have confidence," Rihm said. "In Girl Scouts, you learn how to be strong. When I became a business owner, I had confidence I developed in Girl Scouts and use things I learned about effective leadership from being a Girl Scout. Being a good communicator is one of those things."
[RELATED: Kari Rihm wins ATD Dealer of the Year]
After meeting with Rihm, the scouts went on a building tour where they collected facts about women in trucking and the role trucking plays in their local Minnesota economy. Finally, they performed truck "inspections" where they completed tasks and identified different parts of a heavy-duty Kenworth T680 truck. Each girl received a Women in Trucking patch for participating.
"We've made it part of our mission here at Rihm to show the next generation the impact our industry has in our community and to encourage young girls to consider careers in trucking," says Kristin Oftedahl, Rihm Marketing communication manager. "We are trying to change the stereotypes around trucks and teach them that women are just as successful as men in trucking jobs."