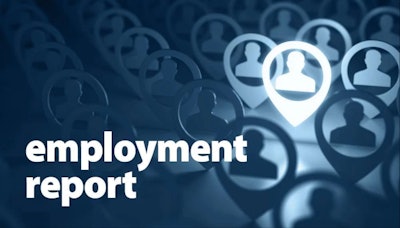 The following employment announcements were made in the trucking industry the week of May 29, 2023:
High Bar Brands has added two new territory managers. Clint Hulse will manage the Mideast territory, covering Michigan, Indiana, Ohio, Pennsylvania, West Virginia and Washington D.C. Luis Siller will cover the Northeast Mexico territory.
Lion Electric announced the election of a new board of directors at its shareholders meeting. The results were announced Tuesday. The directors are: Latasha Akoma, Sheila C. Bair, Marc Bedard, Pierre Larochelle, Dane L. Parker, Ann L. Payne, Pierre-Olivier Perras, Michel Ringuet, Lorenzo Roccia and Pierre Wilkie.
Michael Benson was promoted to vice president of sales at Truck System Technologies.
John E. Milsap, president of Ridewell, will retire June 30. Justin Cravens, the vice president of sales at Ridewill, will take his place. Millsap has been with Ridewell for 28 years.
MEMA has introduced a mentoring program for its employees.
Rohan S. Weerasinghe will serve as the non-executive chairman of PHINIA after it's spin-off from BorgWarner. The retired Citigroup general counsel will lead the fuel systems and aftermarket company's board of directors, which will also include Brady D. Ericson, PHINIA CEO; Samuel R. Chapin; Robin Kendrick; D'aun Norman; and Roger J. Wood.
Blue Bird Corporation has appointed Britton Smith to president, effective July 1, 2023. Phil Horlock, Blue Bird president and CEO, will continue to hold the role of CEO after Smith's appointment takes effect.