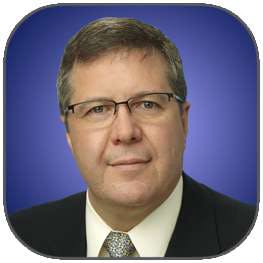 Pedro Ferro, president of Meritor's Aftermarket & Trailer Group, will serve as the opening keynote speaker at the University of the Aftermarket's Heavy Duty Leadership education conference on July 21 at Northwood University's campus in Midland, Mich.
In this role at Meritor, Ferro is responsible for managing all aspects of the company's aftermarket and trailer business which supplies axles, brakes, suspension parts and other replacement and remanufactured products to commercial vehicle aftermarket customers in the United States, Canada, Mexico, Europe, South America and Asia Pacific, the company says. Through this segment, the company also supplies a wide variety of undercarriage products and systems for trailer applications. Ferro is also an officer of the company.
According to Northwood, Heavy Duty Leadership was created to foster the development of the next generation of heavy duty aftermarket leaders. The program is an intense and intellectually challenging five-day residential executive and management development program designed for early to mid-career, management-track heavy-duty professionals in all market segments.
The program is led by top heavy-duty industry leaders who collaborate with faculty from Northwood University's DeVos Graduate School of Management and the University of the Aftermarket. This partnership allows for a mix of the practical and theoretical, appropriate for all levels of the heavy-duty aftermarket. Recruitment for the program ends on May 31, Northwood says.
"Pedro Ferro's vast experience is the perfect fit for this program," says Brian Cruickshank, University of the Aftermarket director. "We look forward to his insightful comments and I am sure the class will learn a lot from him."
Northwood says as of May 6 there were still eight spots open for the course. Heavy Duty Leadership runs July 21-26, 2013, and the program of $2,995 and includes all meals, tuition and materials.
For additional information regarding the program or to sign up, please visit www.universityoftheaftermarket.com and click "Course Calendar." Attendees will receive 3.5 CEUs toward their AAP or MAAP designations.