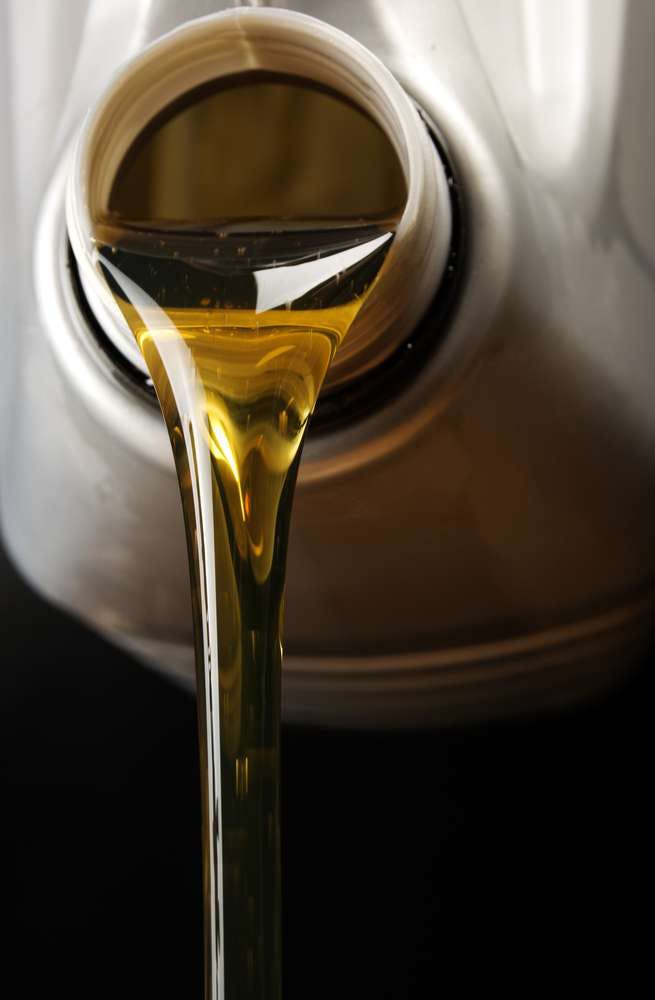 Truck lubrication is a basic task. Oil drains, filter changes and greasing typically take an hour or less, and the commercial trucks on the road today can go tens of thousands of miles between oil drains.
But just because it's easy doesn't mean it's not important. When a truck owner fails to maintain proper lubrication, there can be serious consequences.
This is where you can help.
By teaching customers about possible lubrication-related failures and the associated risks, service providers can correct improper lubrication strategies, make repairs and prevent future damage.
Identifying lube-related failures first requires an understanding of how lubricants work and what they do to keep a truck running.
While its most obvious use is providing lubrication and eliminating friction between engine components, engine oil also works to clean and remove contaminants from an engine, seal combustion areas and act as a cooling agent by assisting with heat transfer, says Lou Wenzler, technical sales support director at Cummins.
"Oil is the lifeblood of an engine," he says. "When you think about the durability of the product, it is the blood of the engine. Adhering to the manufacturer's published oil drain intervals is critical to overall engine life."
"It really is an amazing product," adds Jim Gambill, commercial and industrial brand manager at Chevron Lubricants. "People take it for granted because you can't see the difference it makes, but it's one of the more amazing things going on in the engine."
But engine oil isn't the only lubricant that affects the functionality of a truck. There also are lubricants designed to operate in specific component systems (transmission fluid, hydraulic fluid), while grease is used to lubricate a variety of components throughout a truck or trailer chassis.
The first byproduct of improper lubrication is premature wear. All components wear out over time, but components that require lubricant to minimize friction wear at a considerably faster rate.
This can happen anywhere lubrication is needed, and its severity is directly proportional to how well a lubricant is maintained.
In engines, these types of failures are commonly the result of poorly managed oil drain intervals, resulting in low oil levels and oil contamination.
Most commercial fleets and owner-operators utilize oil intervals safely within OEM ranges, but there are some who try to extend their intervals to keep maintenance costs low.
While that strategy can work, fleets must research how far out their intervals can go before settling on a number, says John Gaither, director of heavy-duty product engineering at Luber-finer and FRAM Filtration. Given the risk, he recommends they use oil analysis when making that decision, and says it is a good idea for service providers to offer that option to customers.
"If [a fleet] is well past its drain interval and isn't running oil analysis, they could be at risk for any number of things," Gaither says.
Premature wear on components is just the start.
Within an engine, Wenzler says high-pressure contact areas such as the cam rollers are usually the first places to show premature wear. Once engine components start to wear, "you will see engine life reduced," he says. "We're not talking about this happening in one day, but you will see the overall life reduced Proper maintenance is key to overall engine durability."
That's why it's important for technicians to catch component wear early. An engine that operates at improper oil levels for a few days may only suffer minimal wear, and sometimes may not even require a repair.
"A small amount of that can be okay," says Stede Granger, OEM technical manager at Shell Lubricants. "If it's just a little bit the engine will continue to function."
But that functionality does not excuse the result. Granger says customers should be notified when premature wear is discovered. If a customer is proactive in improving its oil drain intervals and checking its lubricants moving forward, the engine can function without additional issues for years.
If things don't change an engine can deteriorate quickly. Rodney Walker, technical director, oil lube re-refining at Safety-Kleen, says service providers need to make a point to provide customers with as much information as possible about how an improperly lubricated engine can break down.
"It can be catastrophic," he says.
Once engine components start wearing down, the rate at which they continue to wear increases considerably, Walker says. Bearings are usually the first components to falter, followed by cylinder liners and the camshaft and crankshaft, says Josh Frederick, manager of engineering and technical services at Valvoline.
"All of the big key moving components in the engine are dependent on lubricant," he says. "Without [oil] to keep them separate, those parts can rub together and that quickly breaks them down."
And while early stages of component wear can be tough to spot, there's no missing a truck rolling down the highway pouring out black smoke and shaking due to a lack of engine oil.
At that point, the only option is a complete engine overhaul.
Gaither says most customers will be aware of that risk, and will have trained their drivers accordingly.
"I think most [fleets] have seen first-hand how bad it can be, and they know how it can easily be prevented," he says.
In addition to engine oil, a lack of greasing also can lead to component wear and premature chassis breakdown.
Gambill says this is slowly becoming an issue in the commercial truck market, but not because of a lack of maintenance. Improvements made in other areas of lubrication, primarily engine oil, have increased maintenance intervals in such a way that trucks no longer require oil and grease at the same time.
In these situations, fleets are forced to decide if they want to continue greasing during oil drains — previously a universal procedure — or at OEM recommended times in between oil drain intervals.
For a fleet looking to cut costs, the latter can be enticing.
Unfortunately, extending grease intervals too far for too long can cause serious wear to a vehicle chassis, sometimes at a rate faster than standard engine wear, Gambill says.
"There's not as much emphasis on the grease side of lubrication," he says, but "if [a fleet] is really concerned about durability, it is important for them to make it a priority."
Gambill says Chevron introduced improved grease products in 2011 that extend intervals out near OEM oil drain intervals.
When providing engine service, make sure to check all lubricant levels says Frederick. A customer who has lube-related engine wear may also have similar wear throughout their vehicle.
You might be surprised at what you find, Gambill says.
"The engine is the heart of the truck and no one is debating that, but a lot of times the frame goes before the engine," he says. "Don't forget to talk about those little things because they all matter."
Other lubricants like transmission fluids and differential oils fall into this category, Granger says. While some newer trucks are now factory filled with 500,000-mile transmission fluids, there are a lot of trucks being serviced in the aftermarket approaching that number. Some have already eclipsed it.
He recommends checking the mileage on trucks when performing other lubrication-related maintenance, and advises service providers to suggest fluid drains as trucks near that number. He says it's a good idea when servicing unknown trucks as well.
"If you're working on a used truck and don't know its history, I would suggest changing out that fluid and then at least [the customer] knows that it's not something they have to worry about for a while," he says. "You can't forget about those other parts."
Service providers that know how to cover these areas will keep their customer's trucks on the road.