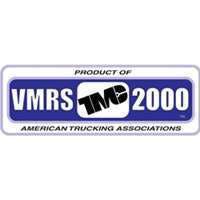 American Trucking Associations' Technology and Maintenance Council (TMC) has released a Vehicle Maintenance Reporting Standards (VMRS) tool to document fleet maintenance.
TMC says the VMRS tool can document when, how and whey maintanenance is performed, help improve equipment and parts inventory control, identify where money is spent to help control costs and manage a wide variety of equipment, including trucks of all types, cars, buses, vans, construction equipment and more.
For more information or to order the tool, CLICK HERE or call 866-821-3468.