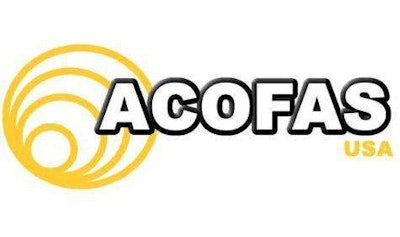 The American Council of Frame and Alignment Specialists (ACOFAS) has announced the topic for its next educational seminar: electrical diagnostics.
Set for Nov. 4-5, 2014 in Raleigh, N.C., ACOFAS says the course will educate technicians on the computer technology trucks and trailer now require to diagnose and repair, and how failures within those electrical systems can impact how vehicle maintenance is performed.
"Too often costly electrical components are replaced because of the lack of technician electrical diagnostics knowledge," ACOFAS says.
The two-day course will be led by Daniel Sullivan of Sullivan Training Systems and sponsored by Electronic Specialties, Inc.
ACOFAS says Sullivan is one of the top experts in vehicle electrical diagnostics, has published "Fundamental Electric Trouble Shooting" shop book and has conducted many training clinics across North America and abroad.  Electronic Specialties is the manufacturer of the LOADpro Dynamic Test lead.  The LOADpro identifies high resistance faults and is compatible with all digital multimeters, ACOFAS says. Each attendee will receive a copy of Sullivan's "Fundamental Electric Trouble Shooting" book and a LOADpro Test lead to take home, ACOFAS says.
The course will begin at 8 a.m. on Nov. 4 at the Carlson's Country Inn & Suites, 201 Airgate Drive, Morrisonville, N.C., 27560, 1.5 miles from the Raleigh-Durham International Airport.
For more information and to sign up, check out www.acofas.com or contact Gordon Botts at gbotts@acofas.com or 815-482-4255.