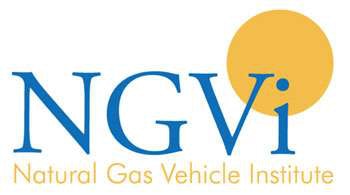 Natural Gas Vehicle Institute (NGVi) has added two new e-learning options to its comprehensive CNG Fueling Training program.
These e-learning courses have been developed by NGVi to complement their classroom equivalents, CNG Fueling Station Design Training and CNG Fueling Station Operation and Maintenance Training. Both classes, accessible through an learning management system, are available to business groups who want the convenience of learning online, NGVi says.
"We are thrilled to add the e-learning courses to our curriculum," says Annalloyd Thomason, vice president and general manager for NGVi. "NGVi's commitment to providing quality and convenient training is unmatched in the industry, and we are dedicated to building a sustainable competitive advantage for our customers.
"Our e-learning courses offer substantial benefits to our clients because of their convenience, cost effectiveness and flexibility. CNG Fueling training customers will be able to access the training at their own pace and at their convenience."
NGVi says the CNG Fueling Station Design Training provides engineers, project managers, fueling equipment providers and other fueling professionals with detailed technical information needed to successfully size, design and build a CNG fueling station. CNG Fueling Station Operation and Maintenance Training provides technicians with complete, in-depth instruction on best practices for natural gas fueling station operation and maintenance, the company says. This course also forms the basis for developing and implementing effective routine maintenance and safety plans.
Leo Thomason serves as curriculum developer and instructor for both courses. Each of the e-learning courses is approximately 12 hours in length and is organized into 12 modules. NGVi says both courses include real-world examples and case studies. Similar to the instructor-led versions, each e-learning course ends with an exam. Individuals who have completed the course will be able to participate in monthly conference call Q&A sessions with the instructor.