Citing an ongoing commitment to customer support, Peterbilt has announced record dealer network growth by adding a total of 93 new locations over the last four years.
In addition, Peterbilt says many existing locations have been expanded or upgraded, vastly enhancing the responsiveness and coverage of the network.
"Peterbilt has greatly increased our footprint in the industry to the benefit of our customers," says Robert Woodall, Peterbilt assistant general manager of Sales and Marketing. "The network expansion results in higher levels of service and enhanced parts availability, which translates into increased uptime and greater profitability for Peterbilt customers."
"Our dealer groups are committed to growing their footprint to support our customers and to deliver the highest levels of service and support." adds Peyton Harrell, Peterbilt director of dealer network development. "New capabilities and expanded service bay count will also contribute to enhanced customer satisfaction. All Peterbilt dealerships throughout the U.S. and Canada are now certified in the Rapid Check program, which guarantees fast and accurate service diagnostics."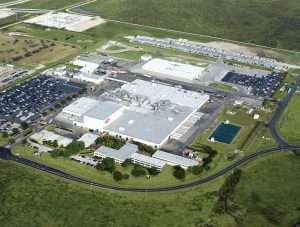 Peterbilt plant completes expansion
Peterbilt also announces it has completed the expansion of its facility in Denton, Texas. The final expansion phase concluded in January with the opening of a 102,000 sq.-ft. Test Building, the company says.
All testing and validation have been relocated to the new test building, which allows a more efficient process flow. The building features a new dynamometer capable of handling all truck configurations, as well as two new paint booths. Total test capacity has been increased by 75 percent, Peterbilt says.