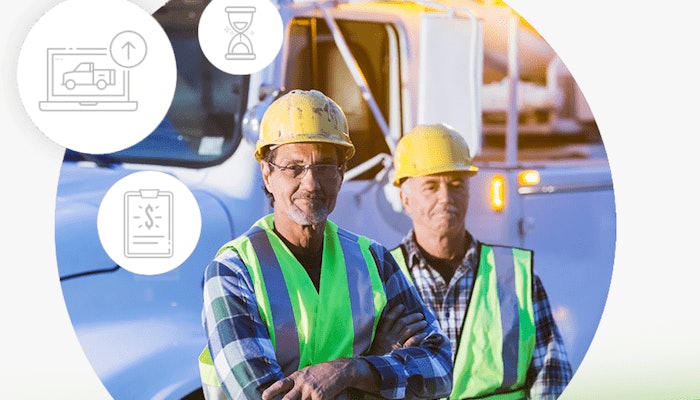 Work Truck Solutions has launched a program with the NTEA — the association for the work truck industry.
For the rest of 2020, body and equipment manufacturers and distributors that are active members of the NTEA can receive free services from Work Truck Solutions to aid with expanding their digital footprint, bring more visibility to their companies and get advanced reporting tools.
NTEA members also can expand reach and sophistication via their own websites with Work Truck Solutions Inventory Locator. The Inventory Locator makes it easy for commercial buyers to sort, filter, and find the right upfitted work truck or van from dealers in their area, Work Truck Solutions says.
"It allows upfitters, the businesses that manufacture or distribute truck equipment or 'upfits,' to track inventory movement and see what is in stock from what dealer. This is a powerful tool that upfitters can use to ensure dealers have the best bodies and equipment offered," says Kathryn Schifferle, founder and CEO, Work Truck Solutions.
NTEA upfitters also will have their own inventory listed on Comvoy.com, the nation's most comprehensive commercial vehicle marketplace, for free. Comvoy is dedicated to serving commercial buyers by making it easy to find the exact work vehicle they need and learn about different upfitted vehicles. Work Truck Solutions says listings on Comvoy display all the specs and important information from body and equipment manufacturers which increases sales. Comvoy listings are seen by thousands of potential buyers every day and greatly expand the visibility of upfitters and their brands.
Finally, Work Truck Solutions says participating upfitters will be included in the Partner Directory and Gallery of Upfits on Comvoy.com. The Partner Directory displays contact information and company description making it easy for customers to find them. The Gallery of Upfits is a unique educational page where buyers can learn more about the variety of body and equipment options available from Comvoy partners and dealers, the company says.