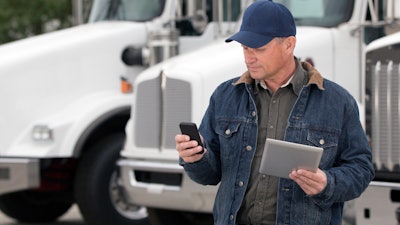 The Commercial Vehicle Solutions Network (CVSN) welcomed GenAlpha to its new webinar training series Thursday, as the latter addressed sales strategies to support next-generation aftermarket buyers.
With a focus on e-commerce and how distributors can strengthen their business to business (B2B) and business to consumer (B2C) online presence, many of the talking points GenAlpha CEO Kris Harrington addressed during the webinar were topics she had previously touched upon in guest editorials with Trucks, Parts, Service.
Harrington kicked of the webinar by addressing the different generations in the business community today.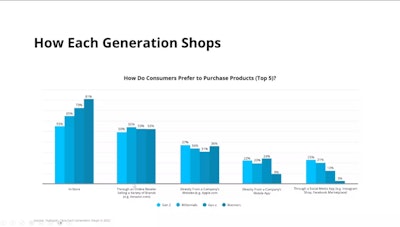 Harrington says the oldest generation in the workforce and buying products are traditionalists from the Silent Generation (1925 to 1945). While most of these professionals have exited the workforce, Harrington said those who do appreciate direct contact from suppliers, with letters and phone calls, and are not very active with technology.
The next generation, the Baby Boomer workforce, is also nearing retirement age, though Harrington said surveys indicate this many in this workaholic generation intend to continue working past 65. Many already are, in fact. She says this generation appreciates efficient communication like a phone call but can be amenable to whatever style is best in a situation.
[RELATED: Three reasons why distributors should start their digital journey]
Gen X, which represents those born between 1965 and 1980, accounts for 55% of start up founders in today's business, Harrington says. These professionals are open-minded and achievement oriented and prefer written communication such as texts and emails.
Millennials follow Gen X and are now the largest segment of the workforce, Harrington says. This group also is open-minded yet competitive. Many are driven to achievements and enjoy challenging positions that promote autonomy, but also seek work-life balance in their careers. When it comes to communication, Harrington says millennials are texters, social media and email users.
Finally, Harrington touched on the youngest generation in the workforce, Gen Z. Harrington says this group is still funneling into the workforce but early generalities for the group include progressive and global yet less focused than their predecessors. She says 84% expect their employers to provide on the job training and balk when its not provided.
Harrington says its important for distributors to understand those differences because each has its own shopping traits.
"Our experiences shape our lives. And also our buying habits," she says. "We have to think about what changes happen in our customers' lives that impact their buying habits."
With Millennials and Gen Z already accounting for 40% percent of the workforce — a number that will only continue to grow in the decades ahead — Harrington says businesses need to evolve to ensure their customers can purchase products they way they desire.
She advises distributors understand the importance of omnichannel sales and "sell how your customers want to buy."
"You need to be selling in a variety of ways to meet buyer expectations," she adds.
That means having a digital presence.
[RELATED: Crafting a strong business case for e-commerce: What you need to know]
Harrington says today's new buyers are purchasing product online daily in their personal and professional lives. She says understanding the former is vital for businesses to have success in the latter, since once a customer is accustomed to buying online at home when they go work they "expect that same level of ease."
And that doesn't just apply to their laptops. Harrington says data indicates 80% of B2B buyers are using mobile at work and 60% say mobile played a significant role in a recent purchase.
Harrington says active online buyers want to do all of their shopping and decision making online using whatever device is easiest by themselves before ever placing a product in a cart or, rarely, calling a store. She says most Millennials in particular prefer no direct sales person interaction during a transaction. They want to go online and do their own research and make purchases without ever talking to a person unless that is absolutely necessary. Harrington says distributors can support with that.
By making product specs, images and information available online, distributors can provide a shopping experience that customers are used to, which not only makes their shopping experience easier but also increases their likelihood of a return purchase.
Harrington also advises distributors to automate and use technology as much as possible to streamline their digital sales capabilities. She says tools that automate invoices and billing, enable customers to create user profiles and live chat or messaging systems that help customers make business decisions also lead to more sales.
For those unsure as to how to proceed, Harrington says the best step forward for distributors is to talking to the buyers they know — inside and outside their business. Customers will tell their sellers what they want in their buying experience if asked, Harrington says, and distributors also can talk to their own purchasing teams for their insights as "they are out buying products every day."