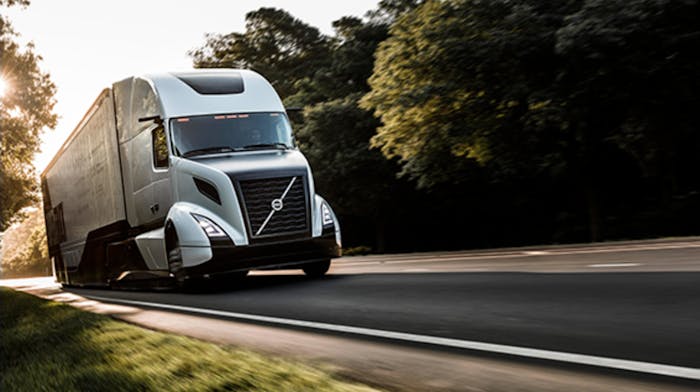 Volvo Group North America (VGNA) and Daimler Trucks North America (DTNA) announced Monday each was selected to participate in the U.S. Department of Energy's (DOE) SuperTruck 3 Program.
Volvo will receive more than $18 million in federal funding to develop technologies that advance the industry's adoption of regional-haul, heavy-duty zero-emission electrified trucks in the United States. VGNA also will invest matching dollars towards the program.
DTNA has received nearly $26 million, and aims to develop and demonstrate an innovative Class 8 hydrogen fuel cell electric truck, which achieves a range target of 600-miles and fuel efficiency for regional and long haul applications while emitting zero tailpipe emissions.
VGNA and DTNA also participated in the SuperTruck 1 and 2 programs and have been involved with the program since its inception in 2009.
"The entire team at Volvo Group North America is honored to be selected once again for the SuperTruck 3 Program, especially with the program's focus on zero-emissions, battery-electric vehicles in the medium- and heavy-duty truck segments," says Martin Weissburg, chairman, Volvo Group North America. "Today's news also underscores the importance of our ongoing relationship with the DOE, and our commitment to advancing sustainable transport and infrastructure solutions that deliver meaningful contributions toward tackling climate-change challenges." 
"Inaction is not an option. As market-leader, we are in the driver seat to bring new, clean trucking solutions to market. We remain laser-focused on our goal to electrify our trucks and to help build the necessary infrastructure," says Dr. Rainer Müller-Finkeldei, senior vice president, Engineering and Technology, DTNA. "Through DOE's SuperTruck 3 program, we will be able to more quickly investigate high-risk, high-reward technologies to clear the technical pathway for their development and potential integration in series production - for the mutual benefit of our environment and our society."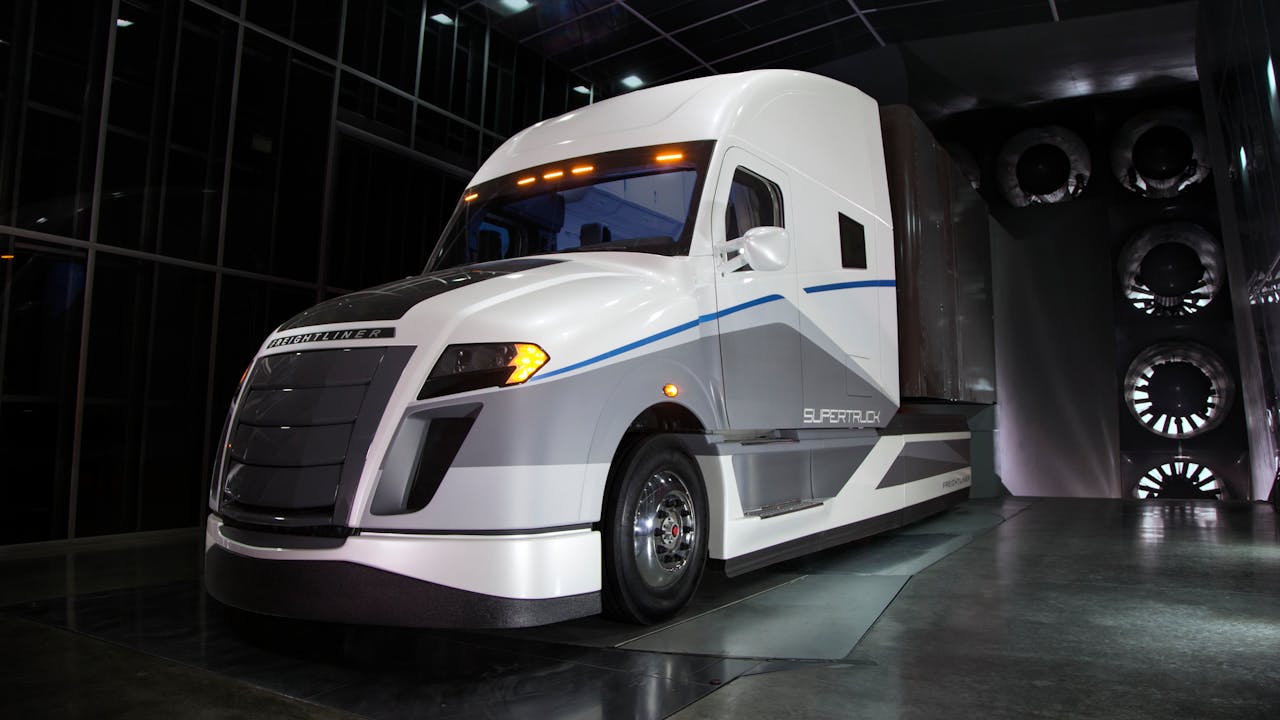 DOE's Office of Energy Efficiency and Renewable Energy (EERE) initially launched the SuperTruck initiative in 2009, aimed at improving heavy-duty truck freight efficiency by 50 percent, while the follow-up SuperTruck 2 in 2016 sought to double vehicle efficiency for Class 8 trucks.
[RELATED: Volvo introduces VNL fuel economy package]
EERE's Vehicle Technologies Office and Hydrogen and Fuel Cell Technologies Office are partnering on the SuperTruck 3 Funding Opportunity Announcement (FOA) to offer up to $100 million in funding over four years — subject to appropriations — to pioneer electrified medium- and heavy-duty trucks and freight system concepts that achieve even higher efficiency and lower emissions. Volvo says the funding focuses on a range of approaches to electrification — all-electric, plug-in hybrid systems using renewable biofuels, and hydrogen and fuel cell technologies, including hybridization strategies, such as fuel-cell range extenders.
With Super Truck 3, the goal is to develop an array of technologies to demonstrate an innovative hydrogen fuel cell electric tractor that exceeds heavy-duty long-haul sleeper performance, efficiency, and range requirements, without compromising payload. The initial project phases will include technology modeling, analysis, concept selection, and design. The team will evaluate several technologies and down-select promising concepts for further design and analysis prior to building the demonstration truck and conducting on-road technology assessments. Necessary enhancements identified from these assessments will be integrated onto the propulsion and vehicle systems to achieve vehicle efficiency and range targets. 
The SuperTruck 3 Program is expected to launch later this year with program objectives to be achieved within a four-year period. The multiple phases of the project will include simulation and evaluation of concepts, concept selection and development, and pilot vehicle production, vehicle testing and analysis against the project targets.