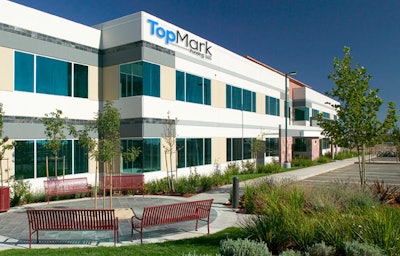 TopMark Funding has been ranked No. 2226 on the 2023 Inc. 5000, an annual list of the fastest-growing private companies in America.
This ranking provides a data-driven look at the most successful companies within the economy's most dynamic segment — its independent, entrepreneurial businesses. In addition to its overall ranking, TopMark also is recognized as the 318th fastest growing private company in California and No.138 in the financial services industry overall.
Facebook, Chobani, Under Armour, Microsoft, Patagonia, and many other household name brands gained their first national exposure as honorees on the Inc. 5000. This marks the first occasion that TopMark Funding is being recognized by Inc., securing a position on its esteemed Inc. 5000 list.
"It is an absolute honor to be recognized by Inc. as one of the fastest growing private companies in the United States and to see the entire organization's hard work be recognized with a prestigious spot on the class of 2023 roster," says Managing Director and Co-Founder Evan Lang. "When we started this company, we always envisioned we'd have record-setting growth and thanks to our dedicated team, we've been able to achieve that growth year after year. This award celebrates each and every team member that helped the organization realize this honor."
The Inc. 5000 class of 2023 represents companies that have driven rapid revenue growth while navigating inflationary pressure, the rising costs of capital, and seemingly intractable hiring challenges. Among this year's top 500 companies, the average median three-year revenue growth rate ticked up to an astonishing 2,238 percent. In all, this year's Inc. 5000 companies have added 1,187,266 jobs to the economy over the past three years.
"Running a business has only gotten harder since the end of the pandemic," says Inc. editor-in-chief Scott Omelianuk. "To make the Inc. 5000 — with the fast growth that requires — is truly an accomplishment. Inc. is thrilled to honor the companies that are building our future."
"TopMark Funding is focused on how we can better serve our industry and our clients. Our focus is a large contributing factor to how we have achieved record-breaking growth," adds Dan Summers, co-founder and managing director, TopMark Funding. "Technology innovation and sourcing and developing top talent helped put TopMark on the Inc. 5000 list and we are looking forward to celebrating even more successes as we continue to build a great business with this stellar team."