Yep, it's that time of year again.
The nomination process for the 13th annual Truck Parts & Service Distributor of the Year will begin next Monday, March 31.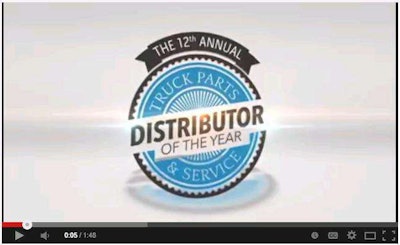 This year marks the second time the nomination process will be open to the public and all Truck Parts & Service readers and aftermarket professionals are encouraged to nominate the industry's best. Interested parties can nominate up to three distributors.
Last year nearly 40 distributors were nominated for the award, with Truck Supply Co. of South Carolina taking home the award. Other nominees included Long Island Truck Parts, Macpek, Point Spring & Driveshaft and Sadler Power Train. Be sure to check next Monday's newsletter for a link to the nomination form.