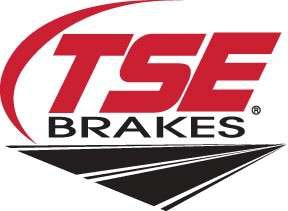 TSE Brakes has unveiled a new logo, website and supporting materials as a part of an ongoing rebranding effort.
TSE initiated this market rebranding to better communicate to its customer base that TSE is a growing global company with quality products that is committed to being the technology leader in the heavy-duty actuation industry, the company says.
Since it's founding more than 50 years ago, TSE has fostered a customer-first commitment while maintaining a singular focus on becoming the heavy-duty industry's leading spring brake manufacturer. Today, as a Marmon Highway Technologies/Berkshire Hathaway company, TSE Brakes is investing significant resources in R&D as it strives to develop the next industry-leading actuation technology, the company says.
TSE Brakes works to provide the highest quality products, delivering the industry's toughest corrosion resistance and longest brake life. By offering a longer service and thus reducing downtime, TSE says it provides improved efficiency and lower operating costs for its fleet partners.