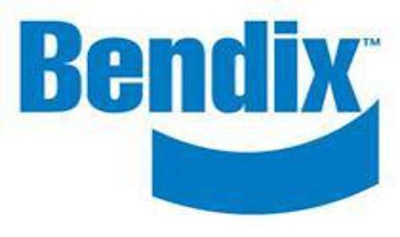 Bendix Commercial Vehicle Systems LLC surpassed $1 billion in sales during calendar year 2014, a milestone reflecting more than a decade of steady growth and success in helping improve highway safety.
"Every Bendix employee shares in this achievement. We share an unrelenting focus and passion that has resulted in outstanding solutions and exceptional performance for our customers and our business," says Joe McAleese, Bendix Chairman, president and CEO. "Reaching this mark for the first time in Bendix's 85-year history illustrates the talent, the depth, and the commitment of our entire workforce to building, providing, and constantly improving the technologies that help make our roadways safer for everybody."
Since 2002, Bendix has been a member of the Munich, Germany-based Knorr-Bremse Group – the leading worldwide supplier of pneumatic braking and related safety systems for commercial vehicle and railroad applications. In that time, employment has grown 52 percent – expanding across North America – and sales have grown 151 percent, driven by Bendix's global capabilities, its continued leadership in technology, the strength and performance of its safety solutions, and its dedication to serving the trucking industry, the company says.
Wheel-end technologies developed by Bendix over the past decade include the Bendix ADB22X air disc brake, the High Performance Bendix ES (Extended Service) RSD foundation drum brakes, the Bendix Versajust LS Slack Adjuster with the WearMax Clutch, the Bendix EverSure Spring Brake with the No Touch Power Spring, and Bendix Advanced RSD. All have seen significant adoption by fleets, drivers, and the major North American truck manufacturers: Peterbilt, Kenworth, Daimler Trucks North America, Mack, Volvo, and International.
In 2004, Bendix entered into a joint venture with Dana Commercial Vehicle Products, LLC, to form Bendix Spicer Foundation Brake. Also in 2004, Bendix introduced the Bendix ESP Electronic Stability Program full-stability system, the first widely available full-stability solution for the commercial vehicle market.
These systems have now performed reliably over many years and millions of miles, paving the way for the next generation of Bendix active safety technologies set to launch in 2015. A first for the North American commercial vehicle industry, Bendix's groundbreaking next generation of active safety upgrades and fuses three component technologies – camera, radar, and brakes – significantly enhancing the performance of its existing systems through stronger, deeper integration and upgraded components. It also delivers alert prioritization and a significant reduction of false alerts that sometimes can be apparent in single-sensor systems.
"Bendix continues to expand the frontiers of vehicle safety like no other company, from pioneering antilock brakes to developing the first widely available full-stability solution for the North American commercial vehicle market to launching active cruise control with braking and collision mitigation technology," McAleese says. "As long as there are trucks on the road, we'll equip fleets and drivers with the best tools we can to help them reach their destinations safely.
"From regulatory changes to the changing physical needs of commercial vehicles, to everything in between, we understand how essential it is to engage in a continuous dialogue with both the fleets and the OEs that result in technologies and solutions that address the needs of the market. We are not satisfied to deliver technology just for technology's sake. Our development criteria means we must help lessen the total cost of ownership financial burden on vehicle owners. Our solutions must improve the efficiency of their vehicles."