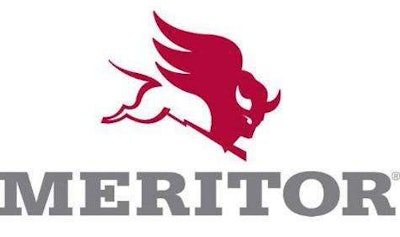 Meritor, Inc., on Thursday announced recipients of its third annual Supplier Partner Awards recognizing 21 North America companies that exceeded Meritor's requirements for excellence in quality, delivery, cost savings and innovation.
The awards were presented at a ceremony held at Meritor's world headquarters in Troy, Mich.
"It's important that we recognize suppliers for their hard work," says Jon Rose, vice president, Procurement for Meritor. "We take great pride in providing customers with the best products, and Meritor's suppliers contribute to our focus on innovation and cost containment as well as our commitment to quality and on-time delivery."
Meritor says the following companies received a Supplier Partner Award for providing a variety of components, materials and services to Meritor during its 2016 fiscal year:
Accurate Gauge & Manufacturing, Inc.
ADC Finishing, Inc.
Aydinlar Yadek Parca San. Tic. A.S.
Bachman Tool & Dye Co.
Benjamin Best Freight
Bhavani Industries
Business IT Source, Inc.
Cadillac Casting, Inc.
Daye Special Steel Co., Ltd.
DHL Global Freight
Essar Steel Algoma, Inc.
HyPro Inc.
JLC Group LLC
Landmark Manufacturing Corp.
MM Forgings
Shinsho American Corp.
SourcePro
The Timken Co.
TMX, Inc.
VisionIT
Warren Industries, Inc.