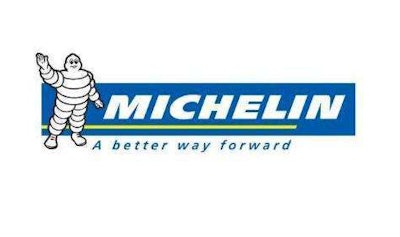 Michelin Americas Truck Tires, a division of Michelin North America, Inc., announces Youngblood Automotive & Tire has joined the Michelin Commercial Service NetworK (MCSN), expanding the MCSN coverage in Texas.
With 22 state-of-the-art service trucks and 30 TIA-certified service specialists, Michelin says Youngblood will offer a complete range of services, including repairs, inspection and alignments, and 24/7/365 emergency road service (ERS).
The Michelin Commercial Service Network is designed to help customers maximize uptime and ensure consistent, high-quality service from a nationwide franchise network. Michelin continues to increase the MCSN footprint, with several members added in recent months.
The addition of Youngblood brings the MCSN to approximately 600 locations across the United States. Through this network, Michelin provides fleet customers with a comprehensive service package, including online reporting, Michelin ONCall 2.0 ERS, Michelin Tire Care tire-monitoring program, and access to skilled technicians and professional equipment, all of which are backed by rigorous certification and audit standards, the company says.
"Successfully serving the central Texas area for 46 years demonstrates the level of quality and service Youngblood Automotive & Tire provides to its customers," says Ralph Dimenna, chief operating officer for Michelin Americas Truck Tires Division. "On behalf of Michelin, we welcome Youngblood into the MCSN family."
Youngblood will provide professional service to commercial customers with MICHELIN, BFGoodrich, and Uniroyal truck tires and MRT Retreads. Michelin says other product offerings include industrial, earth mover, agricultural, trailer, and passenger/light-truck tires. The third-generation family-owned business operates locations in Austin, Brady and Temple, Texas.
"The driving force behind our success is service. Showing up each day ready to compete for our customer through service is what makes us successful," says Mike Youngblood, owner of Youngblood Automotive & Tire. "Youngblood is honored to be a part of a very exclusive network of dealers focused on offering the best products and services in the country for commercial fleets."