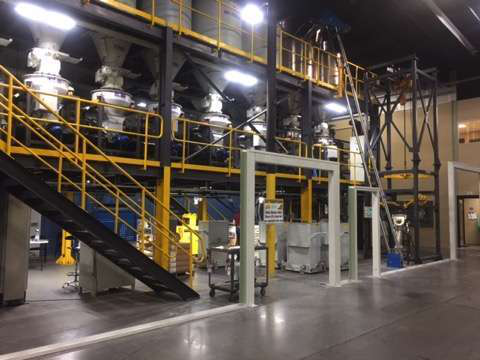 STEMCO announced its first friction production plant will open in July 2017. The company says 43,000 sq.-ft.  "Friction Factory" is designed to manufacture brake shoes and friction components for medium- and heavy-duty truck and bus applications.
"STEMCO is committed to manufacturing high-quality, state-of-the-art components that focus on fleet safety and performance expectations," says Doug Hix, vice president and general manager. "I'm very pleased the new facility allows us to carry out our mission to drive innovation and continue to serve our customers with high performing products."
Built in response to STEMCO's ongoing growth, the company says the heart of the new facility is a programmable logic controller (PLC) that controls all mixers, presses, ovens and machining equipment with real-time monitoring and recording of all operating parameters.
The PLC dosing and mixing system eliminates potential errors and provides better production control. Pressing is then carried out in single block tooling, which ensures optimum material distribution, consistency of dimension and material density. STEMCO says this eliminates the deficiencies of a multi block slab process. Blocks are then cured in a continuous oven, which delivers consistent heat input and a consistent cure of each block. All dimensions are then measured using lasers for maximum accuracy and strict control of rivet hole positioning while maintaining depth, the company says.