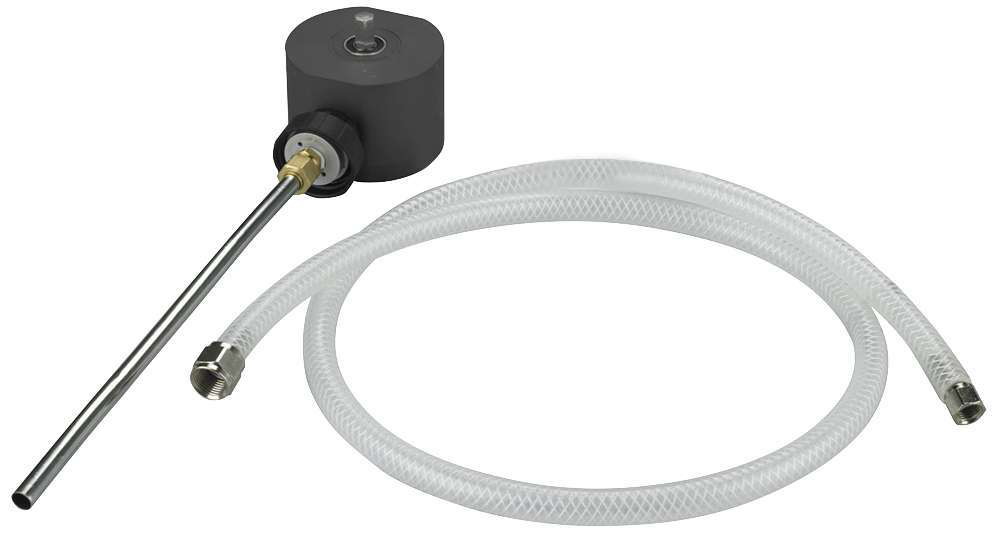 Robinair has announced the new 14390 Refrigerant Oil Pump to make A/C service faster.
Robinair says the compact pump is used to move large volumes of A/C lubricant oil back into HVAC and commercial refrigerant systems quickly and efficiently. The pump is available now in North America.
Compatible with any cordless drill to drive the mechanical pump, Robinair says the pump can move 1 gallon of oil in less than 75 seconds to help save valuable technician time. The cap of the pump fits most 1-gallon bottles that are available off the shelf, and includes a ¼ in. flare fitting to connect to the A/C or refrigeration system. These features allow for faster and more effective service than hand-operated oil pumps, the company says.
Additionally, the Refrigerant Oil Pump is equipped with a mechanical pump with 1/4 in. hex drive shaft for power tool use, nylon hose and dip/bottle tube and works with ester, alkylbenzene or mineral oil (150-300 SUS) for servicing, the company says.