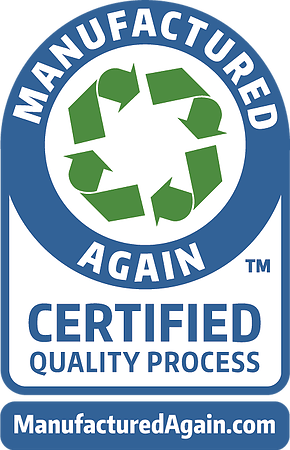 The Remanufacturing Association announced Tuesday that seven companies joined its new Manufactured Again Certification program in September.
The program, which began accepting applications earlier this year, experienced rapid adoption after MERA announced the first 14 company participants nearly one month ago. Twenty-one companies representing 50 remanufacturing facilities worldwide are now licensed under the program.
"The Manufactured Again Certification program is quickly becoming known as the place where manufacturing and remanufacturing are held to the same quality standards," says John Chalifoux, president and COO, MERA. "The rapid growth of the program confirms the marketplace demand for industry members to clearly and collectively communicate the quality and sustainability benefits of remanufactured goods."
MERA says the seven new companies to join the program, also known as program ambassadors, are:
Arnott Industries
BBB Industries
Brake Parts Inc
Cummins
Detroit Reman
DIPACO/DTech
Haldex Brake Products
The Manufactured Again Certification program is open to all remanufacturers. MERA says participating companies are licensed to display the Manufactured Again Certification Mark—a unique brand that can be placed on product boxes and in marketing materials. To qualify, remanufacturers must provide evidence of a third-party audit that certifies their manufacturing processes to one of the program's accepted quality management systems standards, including ISO 9001 and IATF 16949.
"The Manufactured Again Certification Mark gives buyers peace-of-mind," says MERA Chairman Peter Butterfield, who also serves as chairman and CEO of Omega Environmental Technologies. "It communicates that remanufacturing is sustainable by definition, and responsible by design."