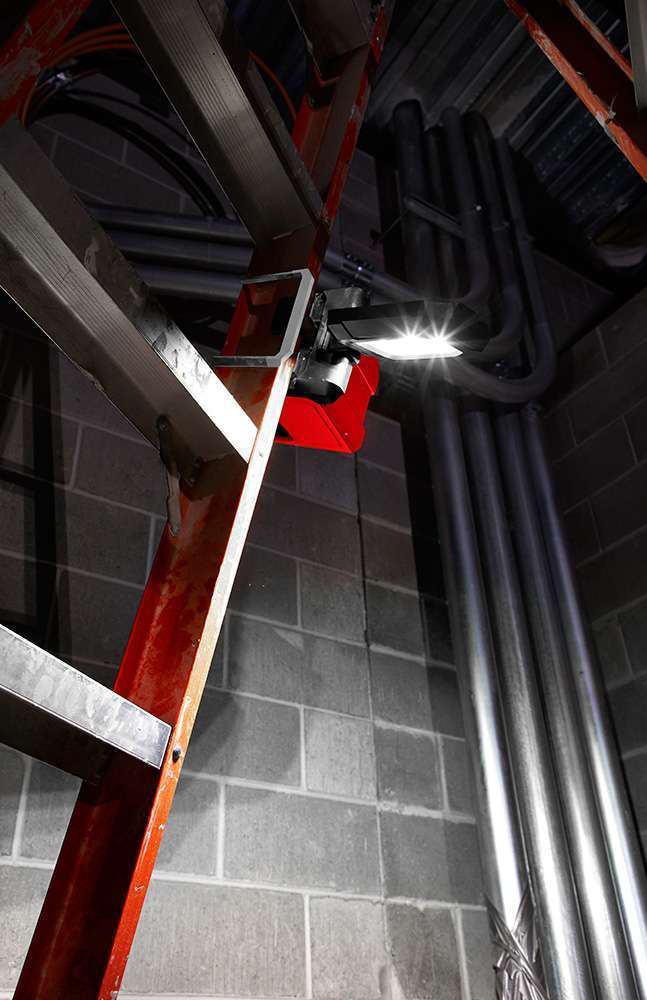 Milwaukee Tool expanded its lighting product line this week with the introduction of the M18 ROVER Mounting Flood Light.
Designed for trades that are constantly on the move, the new light features a 2 in. spring-loaded clamp and powerful magnets that allow users to turn virtually any jobsite surface into a hanging surface and illuminate whatever they need to with its rotating, folding head.
"By leveraging our leadership in cordless and LED technology, we've been able to provide flood lighting solutions that deliver on the durability, performance, and portability that halogen lights have historically failed to achieve," says Jason Isaacs, product manager for Milwaukee Tool. "Not only does the new M18 ROVER Mounting Flood Light build on this offering by replacing halogen work lights, it's also the most versatile flood light to-date. Adaptable to almost any lighting situation through its rotating light head design, integrated magnets and a tool-free mounting mechanism also allow it to mount to any surface, on any site, for any task."
The rotating, folding head lamp quickly directs light to where it is needed most without moving the light itself. A magnetic base allows users to stick the light to metal surfaces such as steel studs, electrical boxes, ductwork, and job boxes with a holding strength of over 25 lb. Additionally, Milwaukee says a 2 in. spring- loaded reinforced clamp makes it quick and easy to mount to other common surfaces like work carts, scissor lifts, ladders, and more.
It is capable of providing up to 1500 lumens of light and can illuminate large workspaces for up to 20 hours on a single charge, the company says.