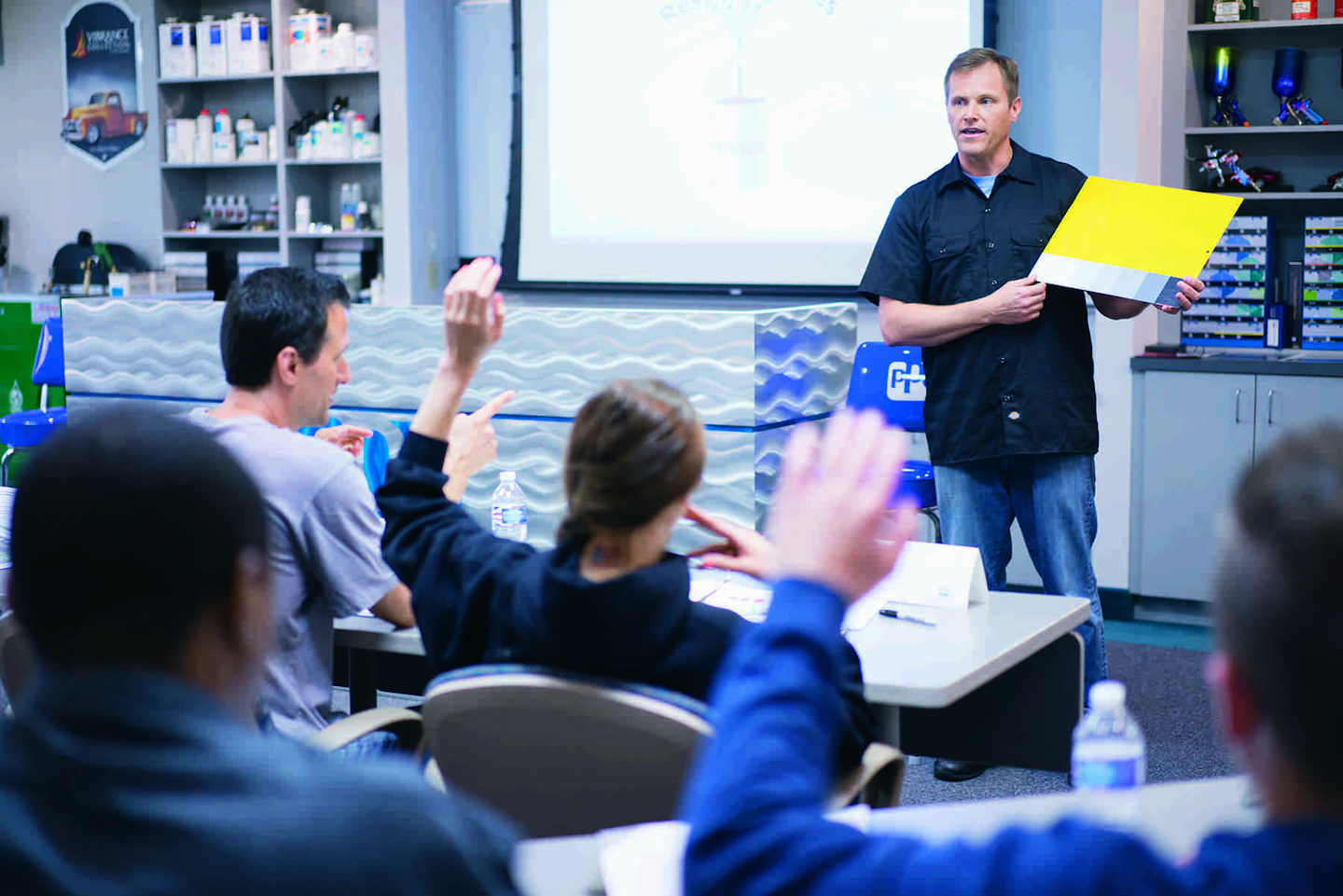 PPG has released its schedule of commercial coatings training classes for the remainder of the 2017 calendar year.
PPG says courses are specifically designed for the PPG Delfleet Essential and Delfleet Evolution brands and their use on commercial vehicles are held across North America at PPG Business Development Centers and various additional field locations.
"Our commitment to training is the strongest in the industry, and it's absolutely critical to our commercial customers' success," said Randy Cremeans, PPG director of training. "This is a highly competitive segment, and we want our technicians up to date with the latest products and process techniques to deliver top quality refinish repair. Training ensures that we and our commercial collision centers stay at the forefront of our industry."
PPG commercial coatings classes take one to two days and are led by expert PPG instructors and trainers. Classes cover a full range of topics from product selection, equipment and color tools to surface preparation and paint application best practices. PPG says classes include classroom lectures, group discussions and hands-on experience in the paint booth. In addition to product knowledge and painting techniques, commercial coatings classes offer technicians the opportunity for certification and recertification in the use of Delfleet Essential and Delfleet Evolution products.
PPG says paint technicians must be certified every two years to ensure that they stay current with changing paint technology. When PPG paint technicians are certified, and their respective commercial collision centers are certified, the centers may take part in the PPG Lifetime Limited Paint Performance Guarantee. PPG technicians must be recertified, as required, for the commercial collision center to continue participating in the PPG paint guarantee program. Commercial coatings classes also cover the business side of refinish, teaching technicians how the efficient use of advanced Delfleet Essential and Delfleet Evolution products can enhance commercial collision center productivity and profitability while raising customer satisfaction.
A partial list of upcoming PPG commercial coatings courses includes:
Delfleet Essential Certification and Recertification
Delfleet Evolution Certification and Recertification
Delfleet Evolution Spot Repair and Color Tinting
Fundamentals of Commercial Truck Estimating
Commercial Performance Coatings—Spray Session
Commercial Performance Coatings Product Technologies
Full course descriptions with October, November and December dates and locations along with registration instructions can be found at us.ppgrefinish.com/training. Some classes are available in Spanish and French.