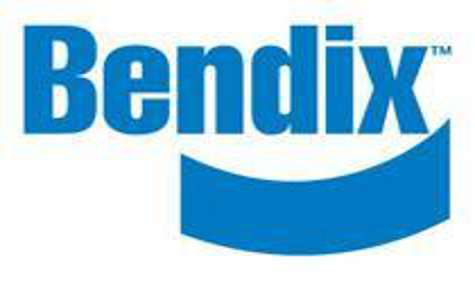 Bendix Commercial Vehicle Systems announced Wednesday it will expand its manufacturing capabilities and capacity at its Huntington, Ind., facility with a $3.8 million capital investment in equipment to launch two new production lines.
The lines will manufacture a portion of the company's vibration damper product lines—used to reduce torsional vibration on engine crankshafts to prevent shaft failure and reduce noise—and will be installed in available space at the company's Module Center.
Bendix says it is set to begin serial production of Front Gear Train and Bolted dampers at the facility in a phased approach expected to take place between April and July of 2018. The move is anticipated to add approximately 20 hourly jobs over three shifts and up to seven new salaried positions. The Huntington location supplements the manufacturing capacity of Bendix's primary damper production plant in North Aurora, Ill.
Bendix says a significant business win at a key OEM customer, plus a production shift to align the company's global footprint prompted the expansion. The new production in Huntington is expected to generate nearly 170,000 dampers per year on top of current volumes, Bendix says.
"From our facilities to our proven workforce, the Huntington operation is well positioned to continue growing through the addition of the two new vibration damper lines," says Mike Pogorelc, plant manager. "Our talented, dedicated employees are always ready to accept new opportunities to serve and satisfy additional customers. The team is eager to move forward – we're poised and ready to provide excellent quality, delivery, and service to our business partners."
Bendix's Huntington manufacturing campus opened in February 1980 and consists of four facilities with over 420 employees. In June, Paccar named the site to its list of premier suppliers that meet the truck manufacturer's rigorous quality expectation of 10 PPM for parts and components. The distinction is earned by lowering PPM, or product defects expressed in Parts Per Million, to below 10. The Bendix team in Huntington reduced its PPM to just under four.
In another instance of quality recognition for Huntington, the Bendix facility also finished fifth for the prestigious global 2016 KB-Truck Knorr Excellence Award, given by the Munich, Germany-based Knorr-Bremse (KB) Group. Bendix is a member of KB, the leading worldwide supplier of pneumatic braking and related safety systems for commercial vehicle and railroad applications. The Huntington manufacturing campus earned first place for the KB-Truck Knorr Excellence Award in 2014.
Bendix nabs Ohio EPA award
Bendix also announced this week it has earned the Ohio Environmental Protection Agency's (EPA) Encouraging Environmental Excellence (E3) Silver Award for environmental stewardship.
The Ohio EPA's E3 Program recognizes businesses, nonprofits, and government agencies for going above and beyond compliance requirements while demonstrating environmental excellence. Bendix earned recognition alongside 17 of the state's most environmentally conscious organizations.
"Employees throughout the Bendix organization – from the operations floor to the C-suite – work very hard to maintain the highest possible standard of environmental excellence," says Maria Gutierrez, director of corporate responsibility and sustainability. "Management's support of internal sustainability efforts has enabled and empowered all Bendix employees to take part in something that impacts much more than just the bottom line."
The Ohio EPA's Encouraging Environmental Excellence (E3) Program recognizes an organization's exceptional achievements in environmental stewardship. Any business, industry, trade association, professional organization, or local government of Ohio can be recognized for their commitment to environmental excellence.