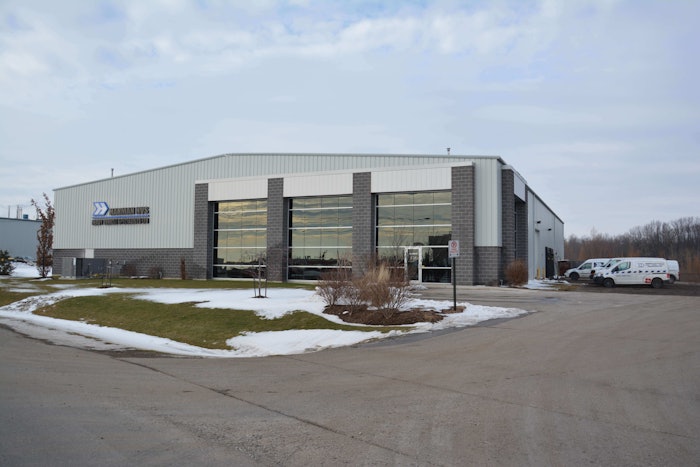 A corporate transformation is nearing completion at Harman Heavy Vehicle Specialists.
Set in motion in 2014 when current owners Jay and Ian Johnston bought out Jay's business partner, the company's revolution has been comprehensive. From its website to its brick-and-mortar facilities, no aspect of Harman Heavy Vehicle Specialists hasn't been evaluated, altered or overhauled in the company's quest for improvement and optimization.
Ian Johnston, the company's vice president of operations and marketing, says the results have been a resounding success. Always a progressive company, Harman's transformation moved the business to the technological forefront of the independent aftermarket, and laid the groundwork from which the nearly 80-year-old distributor can continue to thrive for decades to come.
Now that it's almost over, Ian Johnston can exhale. The plan has worked out.
"Every time you make changes you're hoping for the best-case scenario. You never think it's the right time," he says. "We were hoping it wouldn't be a nightmare."
Instead he says it's been the opposite. The new facilities and technologies implemented companywide were immediately accepted by Harman's 50 employees, and corporate productivity is up across the business's three locations.
"When we moved into our new buildings, just within a couple weeks, we would find ourselves asking 'How did we ever survive not being here?'" he says.
There have been other advantages, too. Harman's new buildings were the most evident of its changes, but Johnston cites the implementation of customer relationship management (CRM) software for its sales team and an e-commerce site developed in partnership with VIPAR Heavy Duty as two other changes made this year with immediate payoff potential.
Harman also has outfitted its Total Fleet Service facility with an influx of new tools to "give the team more capacity and cutting-edge technology" to service their customers, Johnston says.
"Our guys embrace technology when it gives them an advantage," he says. "When it enables them to do something differently and be more productive, they're keen to use it."
Indeed, the company's forward thinking isn't a management-exclusive trait. Harman employees are welcomed to provide ideas to strengthen and grow the business, and Johnston acknowledges the company's new web ordering portal as one change they've been campaigning for "for a while."
Harman HVS and the Johnston family also remain active in the industry. Jay Johnston has served on several industry association boards during his career, and now following in his father's footsteps Ian serves as president of Heavy Duty Aftermarket Canada and GenNext, and will be co-chair of Heavy Duty Aftermarket Week 2019.
Ian Johnston believes that activism has been crucial in earning the company's third consecutive Truck Parts & Service Distributor of the Year nomination.
"I think it's one of the main reasons we've been nominated," he says. "We believe a strong industry is going to help all of us within the industry … and if you feel strongly about [this industry] like we do, the best way to support it is to be involved."