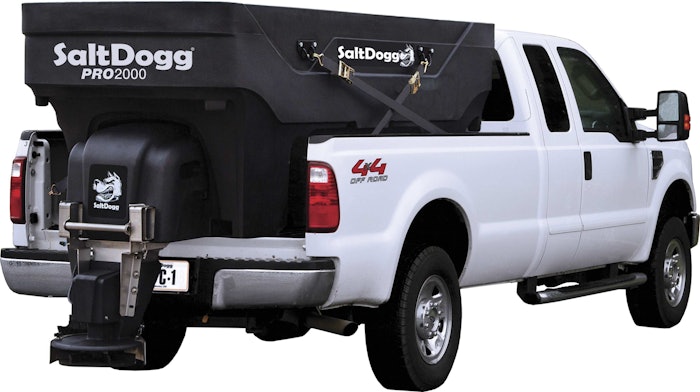 Buyers Products has introduced the SaltDogg PRO Series electric spreaders.
The company says the new line is engineered to reliably and accurately spread bulk salt or a salt/sand mix.
The PRO Series comes with either a full-length auger, or 12-inch pintle chain. A high-flow chute and a 14-inch spinner give the spreaders the velocity to maintain consistent coverage at high speeds. The chute is designed to swing away for bulk unloading.
"The PRO Series is engineered to stand up to demanding jobs," says Dave Zelis, director of sales and marketing at Buyers Products. "They spread quickly and thoroughly so our customers can move onto the next task."
Each PRO model includes a top screen, stainless steel inverted Vs, and a fitted tarp for material protection.