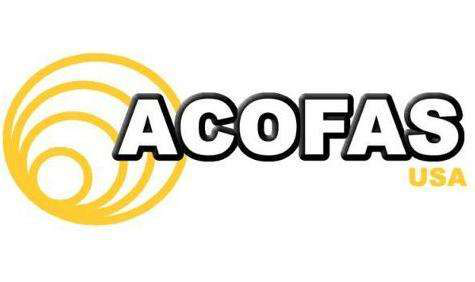 The American Council of Frame and Alignment Specialists (ACOFAS) announced Monday it will hold a two-day Composite Identification and Repair Clinic on Nov. 27-28, 2017, at 3M in Minneapolis.
ACOFAS says the use of composites is increasing in all industries. Aerospace and marine are close to 50 percent composite.  The automotive industry is using composites for bumper, hood, grills, fenders, doors, and much of the interior.  The uses will continue to lighten up the vehicle, using less fuel, more flexible components, no rust from salt or calcium chloride, and make repair less expensive, ACOFAS says.
ACOFAS's clinic at 3M will will look to train service providers on the types of composite components that exist in the heavy-duty marketplace, and how to properly replace and repair said products when necessary. During the one-and-a-half day training, ACOFAS says attendees will have an opportunity to enhance their knowledge of composites by implementing and applying 3M's Heavy Duty Truck & Commercial Vehicle Standard Operating Procedures to damaged composite panels.
Regarding the technology, ACOFAS says one important composite already found in the trucking industry is 'Super Beam.' Created by a former truck driver from Virginia, ACOFAS says Super Beam is formed by laminating stainless steel plates with composites to create a beam that is lighter and stronger than steel of the same mass.  This beam will not rust.  The uses of this Super Beam are many. Trailers such as double drops or rgns can be fabricated lighter and less conducive to rust. Trailer cross members, bridge sections, and roof beams can use the Super Beam. Additionally, Freightliner and Hendrickson recently displayed a truck with composite springs and tie rod assembly.  Wabash National also recently displayed a refrigerated trailer with a composite floor.
"Composites are now and will in the future become a growth opportunity for the aftermarket service business.  Our traditional revenue streams are going to change and so must," ACOFAS says. The course's curriculum "will give each participant a basic skillset needed to develop a good sense for practical application of products needed to create sound repairs to support vehicle preservation."
ACOFAS says a "solid repair begins with identifying the substrate and applying the proper product to make the repair. Using an incorrect repair procedure with inferior products or procedures can cost the shop redo work, loss of revenue and or loss of customers."
Registration for this program is limited to 20, and interested service providers can check out the ACOFAS website for registration, hotel information, and driving instructions.