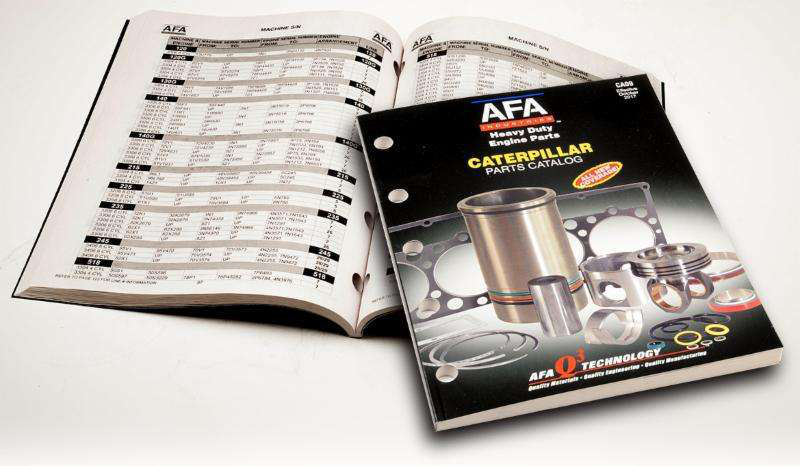 AFA Industries has released its latest catalog­—160 pages containing engine parts offered by AFA to rebuild or repair specifically cataloged engines, including in-frame and complete overhaul kits, as well as hundreds of other individual parts needed to rebuild most Caterpillar CA09 engines.
Catalog users can look up certain parts by engine serial number and arrangement numbers. The catalog also includes many part numbers used for reference, AFA says.
AFA offers engine parts for a variety of Caterpillar, Cummins, Detroit Diesel and Navistar engines to rebuild most everything on the engine, according to the company. In addition to parts for a variety of engines, AFA also offers cylinder components, valve train parts, water and oil pumps, cooling system components and fuel system components, among other engine parts.