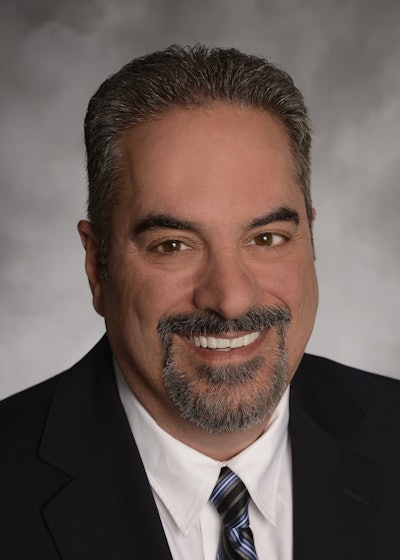 The future cannot be a surprise for companies, Joe Mejaly, senior vice president of Denso Products and Services Americas Inc., tells attendees at a Wednesday press conference held during Heavy Duty Aftermarket Week. "If you're not planning for the future … you're going to end up on the sidelines."
With that in mind, the company announced a new warehouse, enhancements to its diesel particulate filter (DPF) program and improvements to the company's website.
Denso Corp., affiliate Denso Products and Services Americas Inc., is set to open in April a parts distribution warehouse in Rancho Cucamonga, Calif. The warehouse is part of the company's initiative to "build for the future and establish world-class distribution centers," according to a company announcement. The 143,000-sq.-ft. warehouse is 53,000 sq. ft. bigger than the company's Compton, Calif., warehouse.
"We've outgrown our warehouses and what you'll see from us [within the next two years] is a real advancement in our distribution and logistics as we work to continue to drive the service message to our marketplace," Mejaly says. "We believe by taking our heavy-duty products to this facility, we'll further advance our inventory capability and our distribution and service levels."
The company also announced "significant improvements" to its PowerEdge Diesel Aftertreatment Program. Among the changes are expanded coverage for DPFs and, coming this spring, full coverage for diesel oxidation catalysts. The program has improved supply capability and faster lead times with turnaround in 24 to 48 hours, according to the company.
In addition, the company is improving the functionality of its website, Densoconnect.com, which launched late last year. "We continue to develop our web services," says Mejaly. "We look at the customer and the elements they use, like return goods authorization, warranty submissions … and we continue to evolve on the internet because people are much more versed on how to use it."