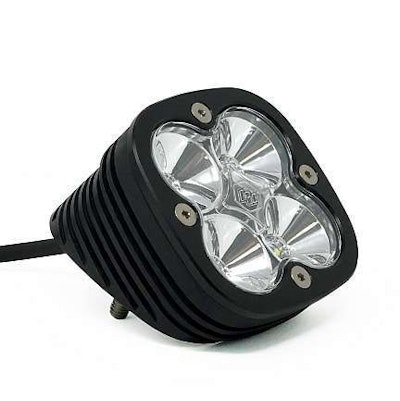 Baja introduces the Angled Flush Mount Light.
Engineered for easy mounting on exterior and interior trailer walls, trailer gates and doors, truck bedsides and tailgates, Baja says the lamp provides additional lighting ranging from 2,260 to 4,900 lumens depending on the model.
Included in each package is a mockup template and hardware created to help simplify installation; the company's Work/Scene 120-degree reflector designed to disperse a large round light pattern in the near field for close-range work spaces; and a rubber O-ring gasket to help keep the seal between the light and the mounting surface tight and not allow moisture to enter, the company says.