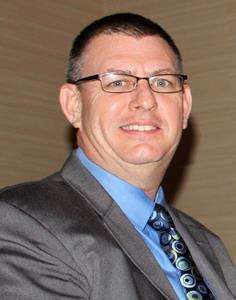 Schaeffer's Specialized Lubricants has introduced 219 SynForce Green, a multi-purpose, extreme-pressure bearing and chassis grease. The company also announced the promotion of Jim Carroll, who led development of the new product.
The company says 219 SynForce Green is its most advanced, extreme-pressure grease, making it a fit for the heavy-duty machinery used in severe operating conditions found at construction, agriculture, mining and trucking work sites. The product is designed to significantly reduce friction, alleviate wear, reduce contact area temperature and help provide increased equipment life, less downtime and extended lubrication cycles.
"We design lubricants like 219 SynForce Green to keep heavy machinery operating optimally in the harsh environmental conditions they contend with every day," says Jay Schaeffer Shields, president of Schaeffer's Specialized Lubricants. "Thanks to Jim Carroll's leadership and the advances emerging from his lab in St. Louis, our lubricants and oils consistently stay a step ahead of the competition and meet or exceed the durability standards set by equipment manufacturers."
Carroll, a 20-year veteran of the company has been promoted to executive vice president of operations. He previously served as vice president of technical services. In his new role, Carroll will lead a team of dedicated people and take Schaeffer's operational excellence to a new level, according to the company. His responsibilities include technical services, production, freight and logistics, material management and purchasing.