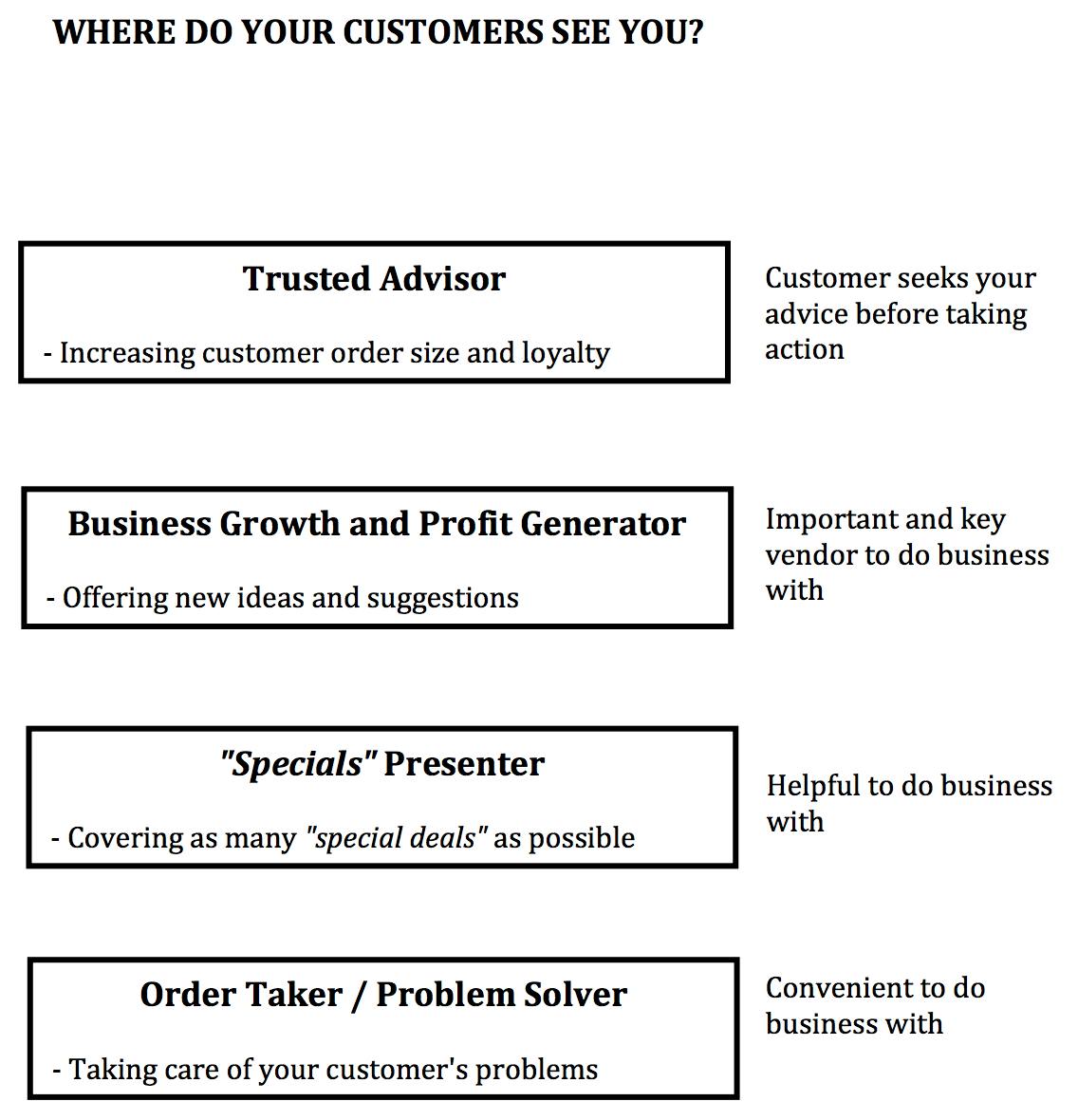 Expansive product selection, on-time delivery, regular product training, expanded hours, multiple locations. These are just a few of the traits aftermarket distributor sales professionals claimed their businesses tout as value added services during a discussion Saturday at the third annual GenNext and Commercial Vehicle Solutions Network (CVSN) Distributor Training Expo in Atlanta.
Keynote speaker and professional sales consultant Jim Pancero says each and every one of those services are valuable. He says aftermarket distributors would be hard pressed to keep customers happy if they didn't provide them, but he also says because those services are universally offered, they're also universally expected. Which means they actually aren't value-added services at all.
In today's selling atmosphere, Pancero says those services represent the bottom of the four levels of customer service. They are assumed and expected. To provide true value added services, Pancero says it is time for distributors to stop being reactionary and start taking initiative. That means focusing on the top two levels of customer service, and providing services that leave customers impressed and amazed.
"The key to service is not how responsive you are; it's about how much initiative you have," he says. "The more proactive control you have with a customer the more loyalty you'll have from that customer."
Pancero says proactive customer service can be done many ways. One option is through predictive customer monitoring and what Pancero calls "condition-based monitoring" of customer assets. The former is where a supplier tracks customer purchasing and usage trends to identify when parts are likely to need replacement and provides those parts to the customer before the unit goes down. The latter is that same concept on steroids. Essentially, the supplier is given autonomy to monitor the customer's equipment and perform all maintenance. The "customer releases all role of responsibility to the vendor," Pancero says.
Another proactive approach to customer service can come in how your sales people structure their sales calls. Pancero says a lot of salespeople, particularly long-time employees, are obsessed with the close. He says for decades sales people were taught to Always Be Closing, and thus when a veteran sales person sits down with a customer they will jump at the first chance they see to solve a problem and complete a sale.
Pancero says that drive to solve customer problems is laudable, but adds that when a sales person jumps at the first close they may cut off a customer who was willing to offer more. He says the solution is stop being a "slimeball" who is always talking and pitching, and instead become a "low-pressure sales professional" who asks good questions and listens to customers. The more a customer talks, the better the sales person can understand their business and the full scope of their needs, he says.
Pancero also notes the importance of understanding that a proper sales call in the aftermarket doesn't end with the close — it ends with a conversation about when the two parties can speak again. Pancero says a distributor shouldn't want to sell one part one time. They should want to sell it all the time. By planning another meeting as one concludes, Pancero sales people can return later at the customer's behest, saying "you asked me to come back today."
He says starting that conversation with "you" not "I" is valuable, because it shows the customer the sales person has their needs in mind.
The disruptive changes in sales
In addition to his proactive luncheon presentation, Pancero also provided an expanded look of his popular Aftermarket Briefings presentation at Heavy Duty Aftermarket Week (HDAW) 2018 during Saturday morning's DTE keynote address.
During that presentation, Pancero touched on the three major disruptive changes happening in sales today. Pancero says next year he'll celebrate his 5oth year in sales, and he says he's seen more change in the industry in "the last four or five years" than any other point in his career.
He says those changes, or disruptions, are most evident in three areas: Millennials are replacing Baby Boomers as the world's dominant personality; sales reps are being brought into the buying process later than ever; the competitive advantage is undergoing a total evolution.
Regarding the sales youth movement, Pancero says more than 50 percent of the U.S. workforce is now composed of professionals who fall into the Millennial age bracket — which he defines as birthdates between 1978 to 2000 — and just like their Baby Boomer parents before them, Pancero says the "next 30 years will be ruled by Millennials and their philosophies."
He says that's already clear in disruptive changes two and three. In regard to the sales process, Pancero says Millennial customers don't walk in a store or call "their guy" when they want something, they go online or ask their friends what they to do. Which means, he says, by the time they enter your store they already think they know exactly what they need. He says more than half the time they're wrong, but you can't really tell them that. You also can't build your value proposition around quality products and services anymore, he says, because to Millennials all of that is implied. These young adults grew up post-ISO and Six Sigma, they aren't moved by performance pitches. Pancero says they care about connectivity, information dissemination, simplicity and the ease of doing business.