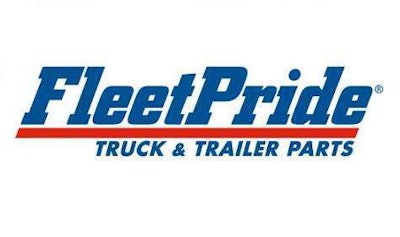 FleetPride Inc. has completed a rollout of Cojali USA's Jaltest all-makes, all-models diagnostic software in all 40 of its service centers nationwide, according to an announcement.
Jaltest's commercial vehicle diagnostic software runs on ruggedized laptops, which will connect to any truck, trailer, bus, off-road or agricultural vehicle on the market. The Jaltest software enables the technician to identify vehicle controllers, read active and inactive fault codes, provide guided troubleshooting and adjust parameters.
"The Jaltest software's ability to take a problem and break it down step-by-step for the technician through guided troubleshooting, interactive photos and wiring diagrams is second to none. In most cases it surpasses OE level diagnostic software," says Nathan Lamb, FleetPride vice president of service operations. "Our service centers are an industry leader in suspension, driveline and wheel end repair. Now we can easily troubleshoot and repair engine, after-treatment and electrical systems as well."
Along with hands-on use of the software by technicians in its service centers, FleetPride offers Jaltest's software and ruggedized laptop for purchase at any of its branches nationwide. The Jaltest commercial vehicle kit covers Class 3-8 vehicles. Off-highway and agricultural kits also are available.