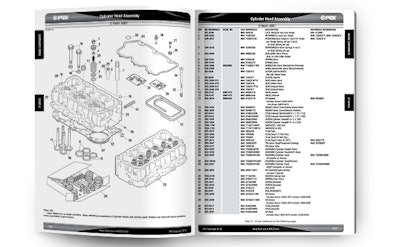 PAI Industries has published its 2018 Truck Parts Catalog for Mack and Volvo applications.
The company says the catalog is filled with part numbers for engines, gearing, body components, air components, driveline, gaskets, suspensions and more. There are more than 1,000 pages and 20,000 SKUs in all, the company says, as well as detailed cross reference data and newer generation parts displayed using in-depth illustrations and photographs.
The catalog can be accessed by contacting 770-822-1000 or through the PAI website HERE.