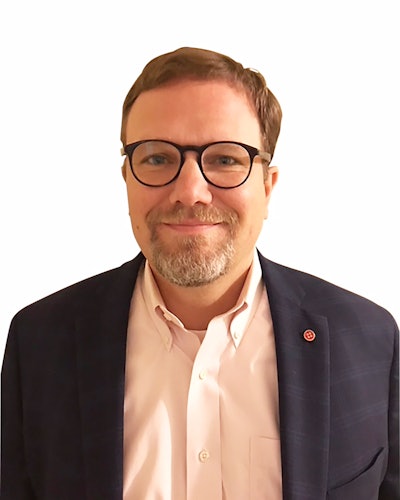 Phillips Connect Technologies (PCT) has hired intermodal industry veteran Cliff Creech as business development manager.
In his new position, PCT states Creech will primarily guide product and business development efforts for PCT's newest, best in class technology – ChassisNet. Creech's 20-years' experience within the intermodal industry, most notably with Norfolk Southern, will provide PCT with insights to ensure that ChassisNet meets the unique needs of intermodal operators for telematics systems that will reduce their overall costs and improve efficiencies.
"Cliff is a thought leader in the intermodal transportation industry who has recognized the tremendous value that telematics systems will bring to fleet maintenance, operations and commercial managers. While the connected vehicle space is in its infancy, Cliff was an early adopter of technology while serving as the group manager of intermodal maintenance and contracts for Norfolk Southern Railroad; methodically utilizing aggregated data in order to drive substantial cost savings and efficiencies. His intimate knowledge of the intermodal industry will be key to our success with ChassisNet," says Bill Ellis, managing director at Phillips Connect Technologies.
Creech started with Norfolk Southern in 1998 in their marketing department and quickly moved into increasingly responsible positions within the operations area of the company. Immediately prior to joining Phillips Connect Technologies, he was group manager of intermodal maintenance and contracts, the company says.
He is a member of IANA's Intermodal Interchange Executive Committee and from February 2015 to January 2018 was chairman of IANA's Maintenance and Repair committee.