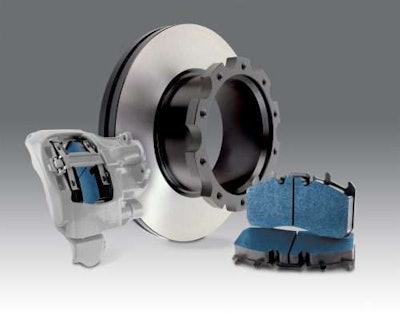 Centric Parts says its air disc brake program features expanded pads, rotors and repair kits for all makes.
The company says the pads are available in two grades of application-specific friction (106 Series: 23K and 306 Series: 26K) and in more than 20 FMSI shapes, and they feature OE-coated backing plates to help prevent corrosion and pad binding, as well as the company's proprietary PadLock friction retention system to help inhibit pad delamination in extreme conditions and a bed-in coating to help increase initial bite and optimize the burnishing process for smoother, quieter performance.
Centric adds the rotor line features more than 25 SKUs of both coated and uncoated rotors that incorporate proprietary metallurgy and design enhancements for increased performance, service life and durability. The repair kits include guide pin kits, seals and tappet kits.