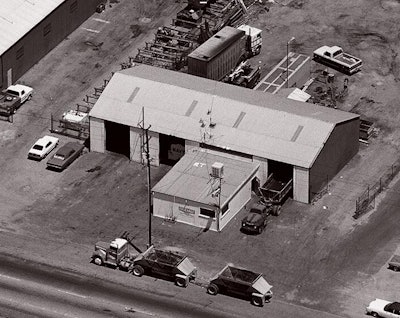 In 1968, two mechanics, Jerry Thomas and Keith Decker, branched out on their own trying to make a living. They started as a family owned and operated business and fixing trucks and now, 50 years later, Jerry & Keith's remains a fixture in the commercial trucking aftermarket in Bakersfield, Calif.
Jerry & Keith's original facility on Truxtun Road in Bakersfield was a 4,000 sq.-ft. building with two employees. Today, the company operates a 50,000 sq.-ft. state-of-the-art facility with a host of employees and a fleet of delivery vehicles. The team at Jerry & Keith's has been instrumental in growing the business and moving the company forward with continuous improvements, expanded service facilities, enhanced shop technology, and additional product coverage, all the while focused on the customer as their number one priority. The company says the essence of their founder's ideals are shown in its customer service and commitment to creating relationships based on honor and trust.
Jerry & Keith's celebrated its 50th anniversary with a customer open house earlier this month. More than 250 customers and ten suppliers attended the event.
"We are grateful for our customers and proud to be celebrating with them to honor our company's success. We are also celebrating our team; our people are the life blood of this business. If you take care of your employees, train them, empower them, respect them; they will take care of your customers and take care of your business. It's that basic," says Mark Decker, CEO and second-generation owner at Jerry &Keith's.
Jerry & Keith's is a member of HDA Truck Pride and was a 2015 finalist for the Truck Parts & Service Distributor of the Year Award. The Decker family is committed to serving their customers and building an exceptional work place for generations to follow. October 2018 simply marks their first 50 years in business, the company says.