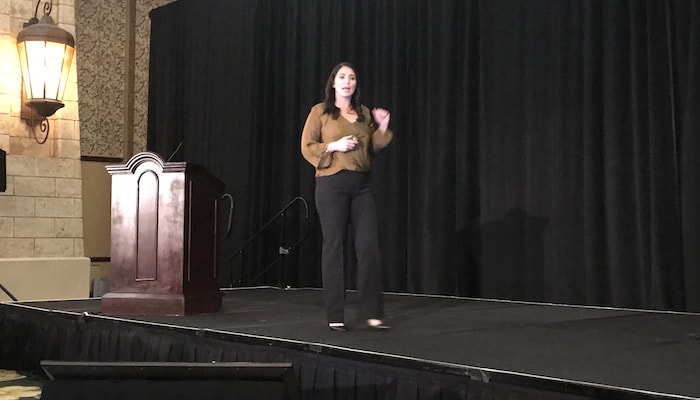 The independent aftermarket received a crash course in how data can be leveraged to influence greater sales and pricing decisions during a workshop presented by Zilliant Chief Marketing Officer Lindsay Duran Tuesday at Heavy Duty Aftermarket Week (HDAW) in Grapevine, Texas.
Speaking to a room of aftermarket suppliers and independent distributors, Duran says data is one of the greatest untapped resources in business today. She says far too often businesses think they don't have enough data (or clean enough data) to be able to integrate their own information into their operations while in reality most companies have "far more data than you think, and a lot more useful data than you realize."
She says the best place for aftermarket companies to start when attempt integrating data into their business planning is their cleanest source of data — order history and transaction data. Duran says every business has detailed, up-to-date records about who their customers are and what they're buying and says gleaning quality insights from that data isn't a huge challenge.
For turning prior sales data into future sales, Duran says its best for distributors to start small. Identify customer segments or product categories where sales levels have shifted in recent months and try to uncover the underlying reason for the change. Duran says sometimes quick research will uncover an obvious answer — such as a downturn in seasonal sales or a customer swapping truck brands and shifting purchases to another category — but more often than not a simple solution will not be found. She says it is in those instances where data becomes so valuable. Sales representatives can use the facts pulled from data research to inform future sales calls with customers, asking what they can do to regain the business they've lost and look for other categories where a customer's purchase history may be abnormal compared to their peers.
Citing Bain & Company research that indicates it is six to seven times more expensive to acquire a new customer than to retain an existing customer, Duran says distributors should use their data to try and make "each customer look like your best customer."
Duran also notes the advantages of using data develop corporate pricing strategies. She says far too often wholesale distributors undercut their profitability through improper pricing and unnecessary cost overrides. She says data evaluation is a great step to fixing pricing because it illuminates to distributors just how much price variance they may have.
As for price restructuring, Duran suggests a pricing matrix, featuring categories for cash purchasers and small, medium and large customers with walk-in, order and override pricing rates. Additionally, once a matrix is built, Duran says distributors should continue evaluating their sales data to make sure their pricing strategies are correct. A faulty matrix can cost a distributor a lot of money but a good one will "make money fall from the sky," she says.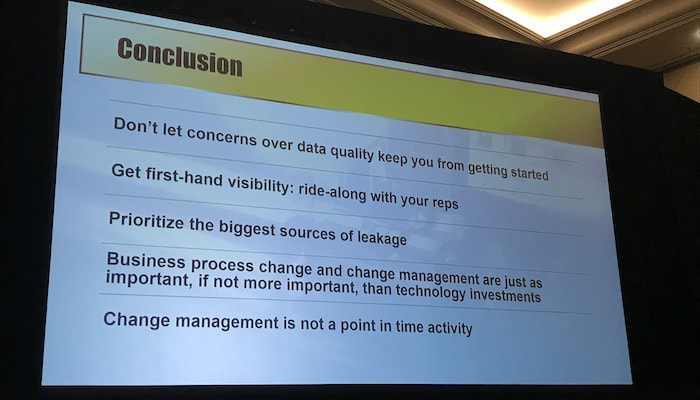 Finally, there's the matter of employee buy in. Duran says it is imperative sales managers promote and support new pricing strategies; companies also should share its data analysis with its sales associates so they understand why they are quoting a customer a new price.
Messaging matters there as well, she says; "If at all possible, deliver insights to your sales reps using the tools they are using today."