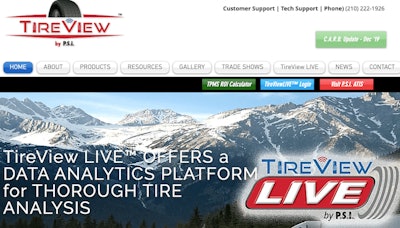 TireView, the tire pressure monitoring system (TPMS) of Pressure Systems International (PSI) now has a dedicated website www.tireview.com.
The website features general information about the benefits of tire pressure monitoring and how TireView's technology delivers expanded tire management solutions for trucks, tractors and trailers, the company says. Vehicle operators can visit the website to calculate their own ROI for TireView based on their individual company profile.
TireView can be run in a closed on-board system or connected to telematics solutions for enhanced fleet management. It can also be combined with PSI's ATIS for trailers or other automatic tire inflation systems currently offered.
Combined with TireView LIVE, PSI's analytics platform, commercial fleet operators can review and analyze the health and history of their tires to make well-informed decisions regarding maintenance and replacement intervals, the company says. Additional resources available at tireview.com include installation and parts manuals, FAQ's and warranty information.